Green technology trends to watch in 2016
2015 was an exciting year for green technology development with Elon Musk announcing the Tesla Powerwall, solar prices continuing to fall, and the arrival of the Rollkers electric roller skates – a travellator for your feet (okay apparently I was the only one who thought these were cool).
Whilst not all of the cool green technology we saw in 2015 went on to world domination we now turn our attention to 2016 to look at the new and emerging green technology trends to watch.
3D printing
Just recently the door latch on my microwave oven broke and I wasn't able to open the door at all.  So being an engineer I couldn't help myself and pulled it apart to see what had broken.  It was a simple $1 moulded piece of plastic that had cracked.
I contacted supplier only to find I couldn't get that replacement part and the only option therefore was to replace the otherwise perfectly working microwave.  Now to cut a long story short I fixed it myself with a jury rigged solution using an old bolt, some super glue and a fair bit of cursing.
Now imagine for a moment that I had a 3D printer and could simply download the part from the digital library of the manufacturer and then 3D print a replacement part.  Not only would I have saved money (assuming I purchased a new microwave – in my case it would have saved a lots of swearing and cursing the manufacturer), it would have also prevented all of the other components of the microwave going into landfill, and I would have even paid a small fee to the manufacturer so everybody wins.
3D printing has already begun to revolutionise the manufacturing sector with the ability to rapid prototype new products and create geometries not possible with conventional manufacturing techniques saving time, energy, and materials.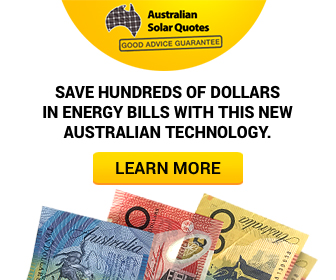 Advertisment - Learn more
Whilst 3D printing continues to grow in industry, 2016 will see 3D printing becoming a technology in home workshops and offices.  You can already buy 3D printing pens for under $100 and larger 3D printers for home use for under $500.  You can even get 3D chocolate printers!
The true potential of 3D printing for home use is only just starting to emerge.
Expect to see more Electric Vehicles
Nearly all of the major car manufacturers are now sporting electric vehicle variants from hybrids to full all electric vehicles, even Ferrari filed patents recently alluding to future electric hybrid models.
With prices plummeting and battery technologies improvements increasing the range you can travel on a single charge overcoming "range anxiety" (Yes this is actually a term used to describe the fear consumers have about owning an electric vehicle and having the battery go flat at an inappropriate time) electric vehicles are becoming more mainstream and with plug-in electric vehicle sales growing at around 40% per annum you can expect to see more and more of them on the road.
But is not just electric cars that are revolutionising our transport alternatives.  The same improvements in battery performance and price have also given rise to other electric vehicle options such as electric bikes, electric scooters, electric skateboards, and of course one of the biggest fads of 2015 the electric hoverboard which is less like the hover board we all dreamed of from "Back to the Future" but is more like a self-incinerating device to create funny fail videos on YouTube.
You can also buy an awesome Quadrofoil electric personal water craft and if you are feeling very brave and have your life insurance fully paid up the world's first autonomous passenger electric drone is something that you could consider.
Smart homes will get smarter
With the discussion of the internet of things and a critical mass of smart home devices like smart learning thermostats like the Nest 3rd Generation Learning Thermostat, Ecobee3 smarter wi-fi thermostat and even Amazon's Echo becoming more connected to smart home devices, 2016 will see the smart home getting even smarter.
In fact one of my favourite gadgets from CES2016 was a smart fridge by Samsung.  The touch screen on the fridge doors runs several apps where you can review recipes and order groceries straight off the screen. The kids can even draw on it – in a digital sense (note to self – better explain this concept to my five year old). The cameras inside the fridge can beam images of your fridges content straight to your smart phone so you can see what vegetables are rotting at the bottom of your fridge in real time and you can easily then only buy the vegetables you want to see rotting next week.
LG also sported a smart fridge but it was what I would describe as a smart fridge with a low IQ.  The main feature of the LG smart fridge was the ability to double tap the screen on the door and you get to see what is inside.  No more standing there clueless looking at fridges content working out what additional calories you are going to add to your waistline and letting all of the heat into the fridge and wasting energy.
With the supercomputing power we all carry around in our pockets I expect we will also see a range of apps to help us make our homes smarter and more sustainable.
Rise and rise of solar and the prosumer
Solar energy installations globally have been growing at unprecedented pace with rapidly falling prices in photovoltaic panel costs.
This year will be no different as solar energy installations continue to surge with having solar panels on your rooftop no longer the realm of environment loving hipsters but a mainstream solution reducing your energy bills.  (Make sure you talk to the team at AustralianSolarQuotes.com.au to get started with solar).
What will mark this year as different though will be the emergence of affordable home energy storage solutions that will for the first time in recent history give many households the ability to be proactive about how and where they get their energy from.
A prosumer is a "customer who becomes involved with designing or customising products for their own needs".  In the case of energy this means designing and customising your energy solution to meet your own needs rather than have no choice but to plug into the grid for your energy requirements.
Elon Musk created great excitement in early 2015 when he announced Tesla's Powerwall home energy system and there has been an explosion of offerings onto the market ever since.  This combined with smart home technologies will have the potential to revolutionise the way we generate and use energy.
Imagine coming home in your electric vehicle and having your 3D printed J.A.R.V.I.S like robot arm from Ironman plug your car into your smart home energy management system to recharge the batteries from the solar energy you have collected throughout the day whilst you go out for a quick ride with the family on your electric scooter and then coming home to your freshly 3D printed dinner that is a perfect copy of a Michelin Star restaurant meal.  Sounds far-fetched but this future might be closer than you think.
Written by James McGregor
Photo by PRO Defence Images