They really look like something out of a futuristic movie, but these ultra-modern trees have been standing tall in Singapore for a considerable time now and are getting their power from the sun.
These solar-powered supertrees are 'planted' in Supertree Grove, a part of this city state's Gardens By the Bay. This is a massive tract of reclaimed land that the state has developed into a massive garden. The project is actually a part of a greater effort to eventually transform Singapore from a 'garden city' to a 'city in a garden.'
Supertree project: a new direction for Singapore
This latest development will eventually be an imposing canopy of artificial trees up to 50 meters high towering above a vast urban oasis. It is a huge solar power investment for the country that aims to replace its reliance on fossil fuels to a greener form of energy.
In addition, this 250-acre landscaping project initiated by Singapore's National Parks Board will see the cultivation of flora and fauna from different countries. This man-made forest consists of 18 solar-powered supertrees that function as vertical gardens.
These supertrees are perfect example of green architecture. In reality, they are more than fine pieces of architecture with unique tree shapes. Aside from functioning as vertical gardens, these trees are designed to imitate the ecological functions of real trees.
These trees will generate solar power, and act as venting ducts for nearby conservations, and also as rainwater collectors for its irrigation system. Eleven of the supertrees are equipped with solar PV systems that can convert the sun's rays into usable electricity for the conservations under them.
Futuristic supertree integrating nature and technology
Not all of the trees are of the same height. Their height varies from 25 to 50 meters. But each supertree is comprised of tropical flowers and various ferns distributed all over its framework, making each one a really huge solar power investment.
There are also large canopies that will serve as temperature moderators, absorbing and dispersing the heat from the sun. These canopies will also provide shelter from the hot Singapore temperatures to the visitor's walking underneath them.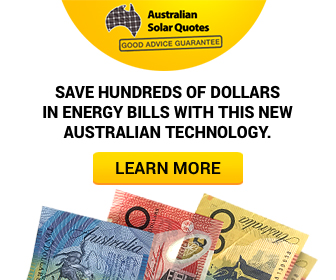 Advertisment - Learn more
Lee Kuan Yew, Singapore's first prime minister is very supportive of this recent development. He said that the project would "showcase what we can do to bring the world of plants to all Singaporeans." He also mentioned that the gardens would become "the pride of Singapore."
Designed to encourage tourism to the eco city
Bridges have also been constructed to connect several of the 50-meter supertrees, allowing visitors to stroll between them and get a view of the gardens and conservations from way up.
There are two conservations within the gardens which are in close proximity with each other. The first conservation is called the "Cloud Forest", and the second is called the "Flower Dome."
Both conservations are climate-controlled biomes and are shaped like fully bloomed orchids. Each biome is equivalent to the size of two football fields. Both will be home for 220,000 plants from almost all the continents in the world. These are the only places in the massive complex where an admission fee will be charged to gain entry.