Australians are fast taking advantage of the falling costs of rooftop solar systems in order to beat the ever increasing electricity prices. This has brought about increase in total capacity of small-scale renewable energy systems to 6 GW (6,000 megawatt) mark; the equivalent of 5.9 GW being generated by Solar PV panels installed by home and business owners.
The data released on Thursday by the Clean Energy Regulator was described as a "remarkable milestone" that is a result of a combined generation capacity of nearly 11.2 million MWh of power per year. This simply means the generated megawatt-hours will soon replace fossil fuel capacity.
Queensland, popularly referred to as the Sunshine state, is leading the country in renewables. To date, nearly 2.8 million Australian homes and businesses have installed small scale solar, wind, solar hot water and other renewable energy systems under the existing Small-scale Renewable Energy Scheme, the regulator said. The notable milestone comes after the market recorded a bumper July for rooftop solar following an installation of 93MW worth of solar PV panels on Australian homes and businesses during the month. At the same time, markets in other states continued to record the best year ever in the country, even as the total installation for the first half of 2017 hit 568MW.
According to Australia Institute's latest Electricity Update of the National Energy Emissions Audit for August, rooftop solar accounted for more than 3 per cent of all Australia's electricity consumption in July alone.
"More than one in five Australian households now have solar panels installed on their roof, and that's the highest rate per capita in the world," said CER executive general manager Mark Williamson.
"We've also recorded a trend in larger systems being installed over the past few years, with the average capacity of a system increasing by 12 per cent from 2015 to 2016.
"More households, schools, community groups and businesses are looking to install solar panel systems. On top of this, prices are reducing to allow families to afford bigger systems", Williamson noted.
Small scale systems refer to generated capacity of up to 100 kilowatts, or around 20 times the size of the average solar system installed by a household. The SRES offers incentives to home owners and businesses through small-scale technology certificates for each megawatt-hour of renewable energy produced or displaced by a duly accredited solar system, wind, solar water heater, hydro system or air source heat pump. In addition to the incentive, households and businesses in Australia do enjoy some of the lowest solar panel and installation prices across the globe.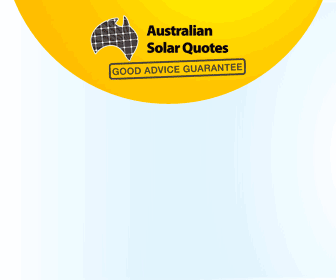 Advertisment - Learn more
Even with all the good tidings, there's some gloom in the sense that the booming market has caused a sharp drop in small-scale renewable energy certificate (STC) prices; which apparently took many solar PV installers by surprise when it pushed up the cost of solar installation by about 10 per cent for homes and small businesses. It's worth noting that despite not having a dulling effect on solar installation rates, experts warn that the increase may eventually add pressure to solar installers who are already feeling the pinch of thin profit margins of about 17 per cent to 26 per cent.
The renowned market analyst IHS also raised concerns when it laid claims that the sudden solar boom in China could have a dampening effect on Australia's growing solar sector by putting bottlenecks in module supplies and price increases by the fall of this year.