Last week, the Australian state of Victoria released the most ambitious renewable energy target which stands at 25% by 2020 and 40% by 2025. This announcement was timely and came at a time when the Australian government was awarding two large scale solar projects.
The Victorian Labor Government said this on Wednesday during the launching of the Victorian Renewable Energy Targets (VRET)—the biggest renewable energy auction in Australia; and granting of contracts for two large scale projects.
Despite the existing loyalty to Australia's coal industry in the Federal Government, the country's states have been leading the way in terms of renewable energy development and deployment. South Australia which borders Victoria to the west is one of the leading renewable energy states in the world, having already hit its 2020 target of generating 50% of its electricity from renewable energy sources. Victoria has also been stepping up so vigorously, with its latest raft of targets and projects only serving to solidify the need and importance of green energy solutions in the state's future.
The Victorian Renewable Energy Targets, expected to have been legislated into State Parliament last week, will certainly set Australia's most ambitious targets of 25% by 2020 and 40% by 2025. According to the Labor Government, the VRET will significantly reduce the average cost of electricity each year by about $30 for households, $2,500 for medium businesses, and a whopping $140,000 for large companies. At the same time, it's predicted that the VRET will increase local jobs in thousands, attract billions in terms of investments, and reduce the state's energy sector greenhouse gas by a whole 16% between 2034-35.
"More renewable energy means more jobs for Victorians — that's why we're setting these ambitious targets and promoting investment in this growing sector," said Victorian Premier Daniel Andrews. "Renewable energy creates jobs, drives growth, and protects our environment — and most importantly, helps drive down power prices for Victorian households and businesses."
The VRET is expected to stem Australia's biggest renewable energy auction, likely to generate up to 650 MW (megawatts) of capacity that would ensure clean, green energy for up to 389,000 households—or as stated by the Labor Government, adequate electricity to power the cities of Ballarat, Geelong, Bendigo and the entire Latrobe Valley region. The first auction is expected to yield up to $1.3 billion in investments, and about 1,250 new jobs during the construction, and with 90 jobs being ongoing. The Victorian Government also announced the winners of a tender for setting up nearly 138MW of new large scale solar plant to power the tram network within the state's capital.
"The renewable energy sector will now have the confidence to invest in renewable energy projects and the jobs that are crucial to Victoria's future," said Minister for Energy, Environment and Climate Change Lily D'Ambrosio. "Government investment will be capped to ensure the best value for money for Victorian taxpayers."
Are you as ambitious as the Victorian government? Get in touch with Brightcell Energy for some brilliant deals in Victoria and make the switch to cleaner energy today.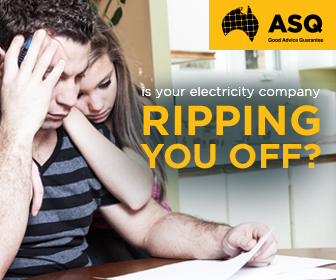 Advertisment - Learn more