Last week, a two-phased research confirmed that Australians should start embracing themselves for another looming rooftop solar boom that has been triggered by the rapidly growing economics of solar PV panels and storage, and the state of retail electricity prices that keep worsening.
On Thursday, Roy Morgan published results of the first survey which reveal that as at March 2017, nearly one in four Australian homes (23.2 percent) had installed a "Home Solar Electric Panel".
The report further indicates that South Australia had the highest number of solar uptake at 32.8 per cent; closely followed by Queensland at 30.2 per cent and Western Australia at 26.6 percent. Another report issued by industry analyst Sunwiz showed June as a bumper month that saw 93MW of rooftop solar panels installed on Australian homes and businesses, placing the overall capacity for the first half-year at 475MW.
According to data from Sunwiz, Australia now boasts a whole 5.83GW of solar panels installed on the rooftops of 1.71 million homes and businesses. Queensland is in the lead with 1.77GW, a far higher in capacity than that produced by the largest coal-fired generator in the state. Further, the state reported an additional 3,000 requests in the month of June. Notably, the tally for the six month to June 2017 was stronger than the peak of the 2012/2013 premium-feed-in tariffs, clearly confirming that installation of rooftop solar is one of the most reliable options for dealing with the high cost of grid that is driven by fossil-fuel dominance.
Given the high electricity prices that have shot up by about 20 per cent from July 01, the decision to go solar is almost becoming inevitable, even in areas with lower feed-in tariffs and where most of the electricity generated from rooftops is exported back to the grid. Other reports show that the expected payback period for a 5kW solarsystem could be less than five years for a working couple without solarbattery storage but exporting 70 per cent of their solar generation into the grid.
Presumably, if a household's self-consumption increases to about 45 per cent, then a solar panel owner residing anywhere in Australia can achieve a four year payback period on a 5kW system.
Affordable Battery Storage
Low-cost battery storage is increasingly becoming part of the equation. And with the battery storage installation offers like those launched by the giant Germany-based Sonnen set to be a potential game changer, increase in the rooftop solar PV installation numbers is what we should expect. During his address in Melbourne, Audrey Zibelman, the head of the Australian Energy Market Operator repeatedly referred to these sort of economics as key drivers poised to shape the grid's landscape, as well as that of policy.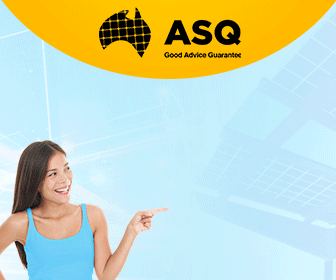 Advertisment - Learn more
"Frankly, this organic growth that I'm talking about – the cost of wind going down, the cost of solar going down the cost of batteries going down, customer preference around rooftop solar – that's driving all of these changes as much as policy right now, so we just need to deal with it anyway," Zibelman stated at the CEDA Energy Market Outlook event.
His plea to "get on with" implementation of relevant market reforms and adaptations to expedite this shift has raised concerns that further delay could result in unplanned outcomes not beneficial to all Australians.
A good example of unwanted outcome is new households that have chosen to use rooftop solar and storage in abet to get off the grid to avoid not only the pinching electricity bills, but also the ever rising service and demand charges introduced by suppliers to recover retailer costs. Interestingly, many Australians are not willing to pay to get connected to a smart meter which would eventually make them fall hostage to skyrocketing service charges. And as one household chooses to head off the grid, many more are choosing not to connect at all.
AEMO's Zibelman is fully aware of the existing disconnect in the customer-market and believes that one her organisation's major tasks is to fix it, considering that the key role of a meter solar and storage involves the grid's overall security and functioning.
"Certainly, I think it's going to be very very critical as we move forward that we regain confidence in these markets," she said on Tuesday.
"And we have to start with: What do consumers care about? They care about having a reliable system, and they care about the total bill.
"There's no way around this but to work through these (key issues), get the market design right, and move on, And I think the faster we can go and the faster we can get it done, the better off we all are."