In May this year, one industry report showed Australian solar investments hit a record high in 2016.
The 2016 report which was produced by the Clean Energy Regulator, highlighted in great detail Australia's progress–obviously geared towards the realization of its 2020 renewable energy target.
According to the report, a total of 86 solar energy plants of the 98 power plants were initiated in 2016. The report further revealed investment in large-scale renewable energy in 2016 grew five times more than what was recorded in 2015.
Growing investment in small-scale renewable energy
Investment in small-scale renewable energy wasn't left behind either; and 182,000 new system installations were made in 2016. Generally, about 15 per cent of Australian households have installed 2.6 million small-scale renewable systems.
In line with this, installation of hot water systems and rooftop solar panels grew, generating more than 5,000 megawatts of power, which accounted for almost twice that of the country's biggest power station.
Australia on the right track towards achieving its 2020 renewables target
Energy Minister Josh Frydenberg confirmed that indeed Australia is well on track to achieving its Renewable Energy Target (RET) of 23.5 percent by 2020.
The energy minister also noted that investments made by both the Clean Energy Finance Corporation (CEFC) and the Australian Renewable Energy Agency (ARENA) have really helped make a difference.
"Since its inception in 2012, the CEFC has made $3.5 billion of loan and equity commitments in clean energy projects, ranging from a large scale solar investment with the potential for pumped hydro at a disused gold mine near Townsville, to smart grid software which gives consumers greater control over their energy consumption," Frydenberg said.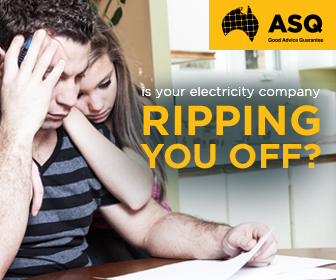 Advertisment - Learn more
"Nearly $3 billion of these CEFC commitments have been made under a Coalition government."
A combination of small-scale renewable systems and large-scale renewable energy power stations can generate enough renewable energy from the sustainable natural resources, such as the sun, wind and water to power Australian homes and businesses.
The Clean Energy Regulator notes that effective participation in the Renewable Energy Target includes:
Small- and large scale voluntary participants who plan to invest in, or generate renewable energy, and cut their consumption and reliance on the main grid electricity; and
Participants who are required by law to surrender large-scale generation certificates and small-scale technology certificates to offset the generation of emissions intensive energy, and meet scheme compliance obligations.