The futuristic Tesla is obviously a massive game changer in the world of technology. From next gen Tesla vehicles, Tesla solar roofs to storage battery banks, the company is becoming absolutely dominant.
Seemingly, Tesla's CEO Elon Musk has already paved the company's road and everything is perfectly planned ahead. Even more interesting is how the company is positioning itself to enhance the solar panel technology to be more inherently safer, cheaper and efficient. And like all its other products; this technology is bound to catch up as well.
Tesla Motors Inc. recently showed off their latest set of high-class solar panels designed to redefine the way Tesla meets the unique needs of customers looking to save on their power bills by harnessing the abundant, free and sustainable solar energy.
Manufactured by Panasonic, the exclusive low-profiled solar panels will be among the most eagerly awaited products of 2017 by both Tesla investors and the general market. The company is yet to disclose the price details of the 325-watt solar panels even though it's already taking requests for quotes via its website.
'Sleek and Low-profile' Panels
A closer look at images on Tesla website's Energy section reveals new age solar products that are well differentiated. Featuring a system from Zep Solar for enhanced flawless integration with a home's existing roof and using no visible mounting hardware or accessories, the latest solar panels and framework are only a class apart.
Founded in 2009, Zep Solar is a company that specializes in the manufacture of mounting equipment. SolarCity acquired the company in 2013 before Tesla's acquisition of SolarCity. The new solar panels are likely to be available at a lower installation cost and faster deployment time.
Though details and complete specifications of this sleek panels and mounting system are scanty, Tesla says the panels are superior, exceeding industry standards in terms of lifespan and durability.
Panasonic-Tesla Joint Partnership
In March this year, Tesla announced the involvement of Panasonic in the manufacturing process at its Giga factory situated in Buffalo, N.Y. In the agreement, Tesla will supervise operations at the facility besides manufacturing solar roof tiles from the same location.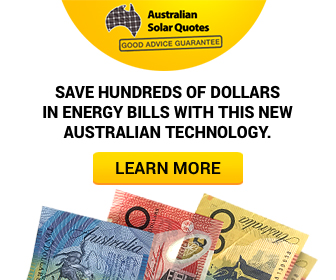 Advertisment - Learn more
By working hand in hand with the Tesla team, Panasonic will manufacture solar cells at the facility, including solar roof tile cells featuring a hybrid of Silevo and Panasonic architecture.
At the same time, Panasonic will manufacture solar panels in its Buffalo facility. Products manufactured by Panasonic will exclusively be used by Tesla and won't be available to any other party.
In November last year, Tesla acquired SolarCity which now uses solar panels from various manufacturers for both residential and commercial use. With the manufacture of Panasonic panels expected to start soon, these innovative and exclusive solar panels will be available for use in all new residential projects.
IMAGE via Tesla