SolarWindow hit headlines late last year for their business-card sized thin solar coating technology designed for surfaces made with curved glass, and has now introduced another flexible glass of its kind to generate clean energy.
The ultra-thin, bendable glass veneer which is designed to be applied to cars, planes or even skyscrapers is bound to fully transform and enhance how we produce solar power.
SolarWindow made the innovative flexible glass by first adding layers of its pure liquid Electricity Generating Coating to Corning Willow Glass and laminating it before subjecting the product to high pressures and temperatures at levels used by commercial producers during the process of manufacturing the ordinary stiff glass.
This new technology is definitely the future and despite being super thin like a business card, it's "veneer" can still generate clean energy.
The CEO of SolarWindow, Mr. John Conklin says, "Along with our SolarWindow liquid coatings for rigid glass, we're excited to expand our capabilities with brand new ways of generating clean electricity on almost any surface imaginable by using flexible Corning Willow Glass. As leaders in the sector, we're setting out a clear vision for the future with this new, innovative technology."
SolarWindow's plan is to remodel skyscrapers into powerful green "vertical power generators," hence allowing buildings to conveniently produce renewable energy as long as the sun is up. The company's new glass—bendable and flexible will also be able to generate electricity when installed on cars, buses, trucks, boats or airplanes.
The SolarWindow glass is still in the pipeline and should be available on the market as soon as the concept is fully developed and thoroughly tested.
The company currently manufactures its products under the Cooperative Research and Development Agreement (CRADA) umbrella, and in conjunction with the US government's National Renewable Energy Laboratory. CRADA's main role is to commercialise the products.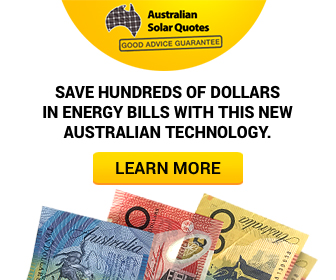 Advertisment - Learn more
There's no doubt that once completed, the glass will help both households and businesses to significantly reduce their carbon footprint.