Over 100 Canberra households and businesses have fitted the hugely subsidised battery storage systems under the program "the ACT's Next Generation Renewables Energy Storage Grants".
This program aims at ensuring installation of 5,000 power storage systems by the year 2020. In addition, the program offers approximately $2,900 in rebates for an average home battery storage system.
The grants used to fund the program come directly from the funding set aside to finance the state's large-scale renewable energy projects.
Solar power system owners installing solar storage batteries through the scheme will eventually extract maximum value from their solar investments, but won't benefit alone.
"Storage will allow us to transition to much higher levels of renewable energy penetration in the grid and meet our target of 100 per cent renewable electricity by 2020," said Shane Rattenbury, the ACT Minister for Climate Change and Sustainability.
"By subsidising the rollout of these storage systems, we are helping to reduce peak demand on the network and preventing the need for additional network upgrades which come at a cost to the consumer. It's estimated the ACT could save over $60 million in network costs through this rollout."
In his remarks to The Canberra Times, Rattenbury noted that all the data gathered from the 5,000 solar batteries to be installed will form one of the biggest databases in a real world environment that is able to churn out valuable information on home energy storage performance for use by researchers and other interested parties.
Australian Solar Quotes will be providing quotes for some of the best solar battery installation companies chosen to participate in the program.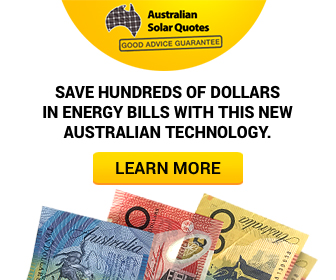 Advertisment - Learn more
Other news from Canberra reveal that Mugga Lane Solar Park along Canberra's reputed solar highway was launched last week. The renewable energy facility features 48,000 solar PV systems and is expected to produce enough electricity to power 3,000 homes.
"The opening of Mugga Lane Solar Park is another significant milestone in the ACT's progress towards 100% renewable electricity by 2020 and our goal of producing zero net greenhouse gas emissions no later than 2050," said the Minister.
Currently, there are more than 174,000 solar energy panels installed in support of projects on Canberra's solar highway.
Territory has rolled out large-scale solar through a solar auction model which is basically a process that has impressed the world thanks to its effectiveness, simplicity and value for money.
In May last year, the ACT Government declared their ambitious net zero carbon emissions (carbon neutrality) target for the Territory by 2050.