Kudos to Enphase Energy, Inc., the winner of this year's EuPD Research seal of approval for "Best Inverter 2017" in the UK, France and Netherlands.
"These respected industry seals of approval confirm Enphase's commitment to quality, product innovation and technological leadership that help to create trustworthy products such as our inverters, and innovative new products, including our AC Battery," said Peter van Berkel from Enphase Energy.
Interestingly, this is the third time in a row that Enphase is being recognised by EuPD Research. In 2016, the company received the Top PV Brand seal of approval in Netherlands, and a similar award in 2015 for both France and Benelux. The EuPD Research seals are based on overall customer satisfaction and experience scores.
The recent distinction comes after the November 2016 award—the Smart Solar Award UK 2016 for Enphase's Home Energy Solution product.
The Home Energy Solution incorporates the Envoy, AC Battery, Enphase micro-inverters, and online portal – all available in Australia. As a matter of fact, the Australian market is where the AC Battery was shipped first.
In September last year, Enphase increased their battery's production with about 70,000 units; which are now planned for shipment to both Australia and New Zealand later this year.
Enphase also featured so prominently in local dailies for its participation in the world's first ever apartment construction solar plus storage projects in Sydney.
When it comes to its micro-inverters, Enphase has set the bar so high for its competitors; and it continues to lead from the front.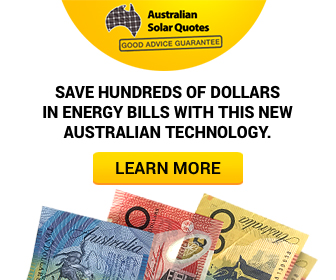 Advertisment - Learn more
A micro-inverter is simply a small device that comes with the solar PV system. This eliminates the need to install a single large inverter, hence removing the risk of a single point of solar system failure.
The advantages of micro-inverters include system design simplicity, module level monitoring, sophisticated solar array designs, and reduced shading impact and possibility of a single solar panel slowing down the entire system's performance.
Enphase claims it has so far shipped around 13 million micro-inverters and installed over 540,000 Enphase residential and commercial systems in more than 100 countries.
IMAGE via Enphase