Canberra is at it again—this time installing highly subsidised next generation battery storage in both homes and businesses across its region.
The Environment and Climate Change Minister in ACT Mr. Simon Corbell announced this last Thursday, after a thorough auction process for the new smart Energy Storage Grants plan.
"The grants package will support more than 2MW of solar-integrated storage across more than 600 Canberra homes and businesses," Mr Corbell said.
"Residents who install a smart battery with one of the successful companies will receive a discount of up to $825 for each kilowatt (kW) of peak sustained output installed for a battery system connected to a new or existing solar system."
Truly, the subsidy on smart battery storage can save consumers big on the overall cost of purchasing an energy storage system. When solar is already installed, the customer gets to enjoy the battery subsidy along with other existing solar subsidies.
Battery storage systems allow Canberra households and businesses to maximise the potential of their valuable clean solar energy; storing the excess power generated during the day for use at peak times (mornings and evenings) or when conditions become unfavourable.
The minister added that smart storage batteries are timely and would create more opportunities including additional grid services as well as income avenues for system owners.
Just like adding extra solar panels to an existing system, more storage batteries means enhancing energy generation and consumption awareness, besides playing a vital role in ensuring a smart home.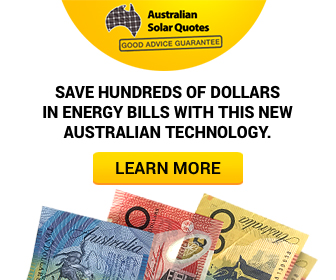 Advertisment - Learn more
"Feedback from participants is that, in addition to reducing their energy bills, they are getting access to more information about their energy usage patterns which is leading to further energy savings actions in their homes," stated Minister Corbell; who insisted that an advanced battery storage system would create a complementary technology for Australia's 100 per cent renewable energy target by 2020.
The execution of the state's Energy Storage Grants plan is important in influencing critical research and development in how the country's electricity grid can seamlessly transition to high penetration of clean energy.
Australian Solar Quotes' has partnered with some of the leading Solar and Storage Battery systems manufacturers to ensure customers receive only premier systems from reputable companies like Sonnen (sonnenBatterie Eco), Tesla (Powerwall), Enphase (AC Battery) as well as Fronius (Solar Battery). The award-winning solar companies have been installing energy storage batteries across Australia for over a decade now.
While the ACT is expected to offer more of these initiatives in future, it's worth noting that the level of support for every kW is likely to drop over time.
Households and businesses in Canberra that wish to install the highly subsidised Tesla Powerwall storage battery as a retrofit or addition to a new solar plus storage system can get in touch with Australian Solar Quotes at 1300 303 864 for further details.
IMAGE via Engineers Australia