The scheme by WA Greens to support battery storage in the state is poised to benefit approximately 120,000 households and thousands more of businesses in the next five years.
The proposed plan will feature a 50 per cent tax rebate of at most $5,000 for solar battery storage installation. Every household with an annual income below $80,000 will be eligible to claim $5,000; a figure that will drop to $1,000 by 2021.
With this proposal, commercial battery storage assets for WA businesses will now depreciate over a period of three years instead of the usual 15 years. The scheme is expected to support about 3000 businesses in the state.
According to the Greens, the initiative will kick-start the WA solar battery storage industry, slash electricity bills as well as drive down the cost of batteries.
"Battery storage will revolutionise our energy system, giving power back to people, to reduce their energy bills and to tackle global warming," said Greens candidate Tim Clifford.
"WA is one of the ripest places in the world for battery storage uptake due to our high electricity prices, relatively cheap PV and high solar radiation."
The grant forms part of the Green's ambitious Energy 2030 plan (PDF) for WA, a mission to ensure 100 per cent renewable electricity in Western Australia by 2030; and which is likely to have no adverse effect on power bills.
Currently, about 9 per cent of WA's electricity is generated by renewable sources—a figure that falls way below the global average.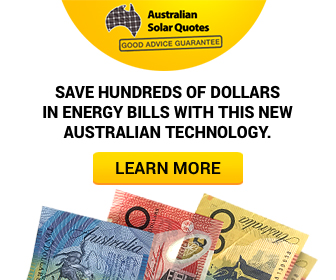 Advertisment - Learn more
Energy 2030 is also expected to create a jobs bonanza for Australians—151,000—156,000 jobs to 2030, or around 12,000 new jobs every year. This surpasses the total number of people employed in WA's mining industry during the resources boom.
Over the next five years, the Western Australia battery scheme will gobble $290m in costs. The Greens recommend the project be co-funded federally by scrapping of the fossil fuel subsidies and use of "numerous savings" in WA that have been identified by the Greens.
The WA proposed energy storage grants scheme is based on a national solar battery incentive the Green party tabled in 2015.
*Currently, small businesses across Australia can now claim a 100% tax deduction on solar panel purchases and battery system as per the incentives announced in the 2015 Federal Budget.
IMAGE via Jeroen Kransen