South Australia has experienced a minor heatwave which experts say may increase wholesale electricity supply and prices, although AEMO's insists there's nothing to worry about and South Australians should remain calm and continue as normal.
Adelaide temperature hit a record high of 37 and the same is expected over the following few days before dropping several degrees to figures expected to be cooler than had been forecasted.
Notably, temperatures will range above 30 degrees for the next one week; presenting a rather warmish beginning of autumn.
The wholesale price of electricity was more than $450 per MW/h, the highest price in the National Electricity Market, but was definitely better than the recent past where wholesale prices occasionally skyrocketed to $14,000. Thanks to South Australia's massive wind and solar energy generation resources, the wholesale prices were reined in to some level.
The Australian Energy Market Operator (AEMO) says it doesn't foresee any shortfall in electricity supply over the next couple of days, but warns conditions could experience a rapid change due to network issues or unexpected generator.
"As of 28 February, indications suggest that generation supply in the power system will be able to meet demand. However given the dynamic nature of the power system, changes in weather forecasts and or equipment failures, all can impact the situation quite quickly," said the Operator.
AEMO will keep monitoring the market and SA's power system status and will provide updates when necessary.
Homes and businesses in South Australia have become overly sensitive to the emerging threat of blackouts sparked by a statewide blackout scenario in 2016 and which has since been followed by several outages.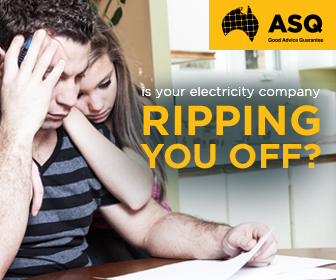 Advertisment - Learn more
While the state government is busy restructuring its energy security matters, some households and businesses are already looking for a sustainable solution resulting into an uptick of interest in renewable energy and related technology such as solar and battery systems.
As mentioned earlier, most new generation storage battery systems can't supply adequate power during outages. But the recently launched Sonnen Protect in Australia has changed the story.
The Sonnen Protect is a more powerful add-on component for the renowned sonnenBatterie Eco system made in Germany. The small gadget detects power blackouts and outages in real time; safely and automatically switching to power stored in battery.
The highly anticipated Tesla Powerwall 2 will be arriving on our shores soon and is also designed to be blackout-ready.