The next big residential power revolution is just about to kick off, as the value on the global smart home market is expected to increase by more than double in the next five years.
A smart home refers to a home where appliances and other features can be automatically controlled using biometrics, voice commands or remotely via the internet using gadgets like a cell phone. The appliances usually work in tandem with solar PV systems.
As innovative as they are, these automation technologies will help give home owners more control over their houses, appliances and energy consumption.
Based on the latest reports from Zion Market Research, the current global smart home market was worth about USD 24.10 billion in 2016 and is likely to hit around USD 53.45 billion by 2022, and attain a compound annual growth figure of about 14.5 per cent between 2017 and 2022.
The company claims that a key growth driver for their smart home market has been the growing awareness among users on energy efficiency and electricity consumption.
According to another new report by A.T. Kearney, a global management consulting firm, the global smart home market is today approximated at $15 billion. Notably, this doesn't include smart TVs and residential solar power systems which it categorizes as "inherently connected".
A.T. Kearney projects a rise in the smart home market to over $50 billion in 2020 and thereafter a rapid growth in five application categories to about $400 billion in 2030.
The energy and resources management sector is one of the categories that the firm estimates that between 2015 and 2030, it will have experienced a compound annual growth rate of 30 per cent.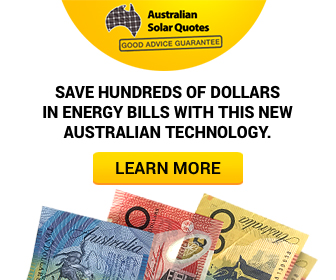 Advertisment - Learn more
In addition, the company notes that the smart home industry is still in the exploration stage, a scenario that is likely to redefine the decade when it eventually moves to the integration stage, before moving to the expansion stage in 2025.
"Interoperability will no longer be an issue, and AI will be very advanced – making smart home products similar to a robot," states the company.
Home automation is a technology that is poised to give Australians more control, comfort, convenience as well as a plethora of options for effectively controlling their energy costs.
As the day when solar + energy storage systems will work seamlessly with appliances in Australian homes as it is with the Internet of Things IoT) draws closer; and just like solar and storage battery forecasts in the past, it may become a reality sooner than expected.
IMAGE via swimfinfan