The world's biggest online payment system, PayPal, is going solar by outsourcing some of its electricity needs from an Arizona solar farm.
The 40MW Arizona-based Red Rock Solar Plant was recently unveiled and will be the largest grid-scale solar power project to be initiated by Arizona Public Service (APS). Fully owned and operated by APS, PayPal in partnership with Arizona State University (ASU) will purchase all the energy produced by the facility.
"The cooperation between APS, ASU and PayPal demonstrates how the Arizona business community is committed to developing solar energy in a smart, cost-effective manner," stated Daniel Froetscher, the Senior Vice President of Transmission, Distribution and Customers of APS.
APS believes that the agreement will help PayPal to adequately meet its energy demands while working towards achieving its aim of mitigating its carbon footprint and becoming a community leader in championing for energy sustainability.
PayPal boasts over 188 million registered buyers globally; with 6 million of them being from Australia. Apparently, 110,000 Australian businesses also rely on PayPal's merchant solution to transact.
Greening and cleaning the electricity supply of online services has become a very hot issue, considering that the IT sector's energy footprint accounted for seven per cent of global power in 2012, and could exceed 12 per cent by the end of this year.
According to ASU, the Red Rock deal will help the University to build further its already significant solar energy sourcing. ASU has installed about 25 megawatts of solar energy on its campus and projects that 30 per cent of its energy requirements will be met by solar energy in 2017.
APS achieved one gigawatt capacity of solar energy projects in its 2016 portfolio, a milestone it says makes it the only utility based outside California to have such an achievement. Besides solar energy, APS's renewable energy portfolio incorporates biomass, biogas, and wind power as well as geothermal.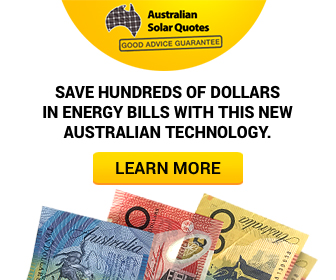 Advertisment - Learn more
APS has also secured stakes in three coal-fired plants that generate electricity. Ti also owns and runs two natural gas facilities besides having a 29.1 per cent share in the famous Palo Verde Nuclear Generating Station.
APS serves about 2.7 million people in 11 of 15 counties in Arizona.
IMAGE via paz.ca