The Australian capital intensity per watt for utility-scale solar plants in the existing development pipeline is approximately half the size of those that are already working.
The continuous improvement of big solar economics in Australia has majorly been caused by the declining component and EPC (construction) costs all across the globe, and the availability of yield-boosting technology including tracking.
Considering how fast the pipeline of utility-scale PV projects is growing, the Sustainable Energy Research Analytics (SERA) is quick to point to increased competitiveness in the solar market as the reason for a more competitive and efficient EPC landscape.
"A couple of years ago in Australia, there was only one solar EPC contractor, and now we are looking at close to 15," says SERA Managing Director Gero Farruggio. "So it is the increasing competition but also the increasing knowledge and experience gains which are allowing them to deliver a lower cost here in Australia."
According to Farruggio, as more companies join the solar EPC business and increase their solar teams and proficiency, the obvious result will be the economies of scale.
A fairly flat construction market, especially at a time when the mining boom is receding, also presents an EPC landscape full of companies yearning for new project business.
Another shortcoming preventing the sector from experiencing gains even after lowering costs is the fact that the next wave of PV power plants in the Land Under is likely going to record improved yields.
"It is falling cost but it is also better output and better installations as well," says Farruggio.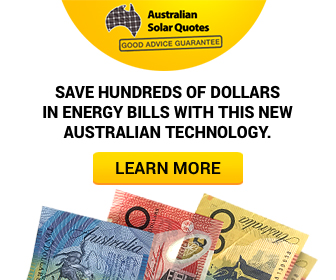 Advertisment - Learn more
Based on SERA's database, out of the 202MW of utility scale projects to be completed in 2017, about 87 per cent of them will install tracking technology.
Besides tracking, higher efficiency modules as well as park design and installation techniques work together to drive costs down. Next generation technologies like smart weather monitoring and forecasting also improve project economics.
In addition, SERA believes that with the rapidly increasing solar competitiveness, a pipeline of say 4GW of utility-scale PV is possible over the next five years, with 2018 being set as the initiation point, when more than 800MW will be deployed.
"Australia has benefitted from a number of grants over the last couple of years that has allowed some projects to get off the ground," states Mr. Farruggio.
"The intention of those grants was to stimulate the industry and to build the momentum and to reduce costs and it has achieved that. What has surprised people is the rate of change of these cost reductions. We always expected that the solar cost would be coming down but it is the rate of change [that has been surprising]."
Despite the impressive and ever increasing growth and competitiveness of solar, as revealed by SERA, the Australian large PV's capital intensity remains about twice that of some of the leading projects in Dubai and Chile.
For its calculations, SERA utilises the B1 break-even metric; a PPA price or merchant power required to fully cover costs and guarantee a positive net present value. The B1 metric puts into consideration the government grants and financing, as well as other subsidies that may apply to such remarkable projects.
All in all, the future of large-scale PV is, in SERA's opinion, brighter.
"It is a step forward, and that in itself is going to be an incredible catalyst for the industry."
IMAGE via Sandia Labs