The future of battery storage looks promising given the impending increase in capacity to 250GW by 2030, according to the latest report from the International Renewable Energy Agency (IRENA).
Now in its third edition, REthinking Energy 2017 was recently released at IRENA's seventh Assembly. The adoption of batteries is poised to leap in the near future with the biggest markets being Europe, North America and the Asia-Pacific region.
In Germany alone, over 10,000 solar panels already feature an energy storage system.
In 2016, lithium-ion batteries made up about 50 per cent of new deployments for energy storage. Lithium-ion chemistry usually used in solutions like Tesla Powerwall 2, Sonnen and Enphase AC battery systems is bound to continue dominating the market, and is expected to account for 80 per cent of the global energy battery storage installations by 2025.
In the report, IRENA claims that the value of battery storage on the market hit USD 2.2 billion in 2015 and is predicted to sky rocket to a whopping USD 14 billion in 2020.
However, before battery storage is incorporated as a mainstream alternative in the energy sector, IRENA says various obstacles need to be overcome including ambiguity in regulatory treatment and the need to create awareness about the great benefits of storage.
Cost is another challenge, but IRENA is quick to note that the costs of utility-scale and residential storage have dropped significantly and continue to drop.
REthinking Energy 2017 report also paints a bright picture for solar power systems, which IRENA states could make up about seven per cent of all the global power generation by 2030 – equivalent to a six-fold increase above the current levels.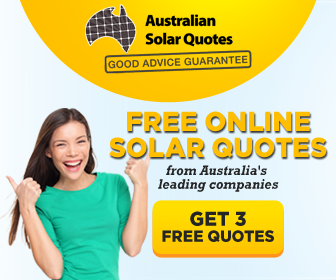 Advertisment - Learn more
"Solar PV offers a bright future. It has enormous potential to transform how and where electricity is generated and by whom, and to improve millions of lives in the process," the report states in part; noting that since 2009, the cost of solar PV has plummeted by 80 per cent.
"Solar PV has already exceeded all expectations, so that many international agencies and organisations are continuously raising their forecasts of future growth."
Ideally, where solar panels have been installed, energy storage should match it.
"REthinking Energy 2017:  Accelerating the global energy transformation" can be downloaded here (PDF).
IMAGE via IRENA