The transformative Grid Utility Support System (GUSS) by Ergon Energy recently received national recognition thanks to the Australian Engineering Excellence Award.
GUSS had received the state award in September and was the only among a handful nominees to be recognised nationally after beating nearly 50 other participants.
Mr. Stephen Richardson, a renowned Technology Innovation Engineer has been at the fore of the deployment program which has so far initiated 20 units across regional Queensland to ensure more reliable electricity supply to hundreds of households and businesses in the remote areas.
"It's a high honour to be named alongside the country's most innovative engineering projects.
"The true reward for us comes from knowing the program is helping boost reliability for customers in some of Queensland's most remote locations," Mr. Richardson added.
The units have been strategically installed in areas where supply problems were prevalent on Single Wire Return Earth (SWER) lines. Usually, these lines are isolated and not easily accessible.
Each GUSS unit is fitted with 56 Lithium-ion batteries which offer 25kVA and a nominal capacity of 100 kWh. This capacity is adequate to power an ordinary household for about five days, with the GUSS units operating through a 'top up' at quiet periods and 'decanting' into the network when the demand is higher and the voltage levels have to be leveled out.
The manager of Technology Development, Michelle Taylor noted that Ergon Energy's rollout has been vital in showcasing the company's capability in developing innovative systems that effectively respond to the future demands of its customers.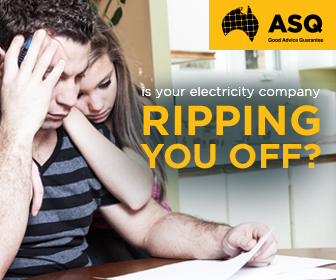 Advertisment - Learn more
"This represents new technology that enables diversified energy use and enables renewable energy along with an alternative option to augment networks into the future.
"We are doing a number of innovative things in relation to battery storage and renewables including the development of a purpose built battery system test lab in Cairns and continuing work on projects such as the Central Energy Storage System (CESS).
"It's important research that only comes about through great team-work, and this award is a great reflection of the caliber of people we have working in this space," Ms Taylor stated.
IMAGE via Oran Viriyincy