The New Energy Solar, an Australian sustainable investment fund has invested in the vast US solar market, acquiring a majority interest in two of California's largest solar farms built by SunPower, a US-based PV giant.
SunPower in conjunction with New Energy Solar announced the two new investments in the US, bringing the fund's solar assets to four since its inception in November 2015.
Steered by Tom Kline, a property and investment executive, New Energy Solar is one of the latest funds set up by the Australian government to operate in the country as well as abroad, taking advantage of the global large scale renewables industry.
Since its initiation, the fund is yet to invest in Australia but based on its September Quarterly Update, it already has 300MW of potential local solar projects under review and more opportunities are expected to rise in 2017-2018; notably without the backing of ARENA's latest large scale funding round.
"Australia's excellent natural solar resources, coupled with a domestic solar industry that is still in a state of relative infancy compared with other markets, supports the Fund's optimistic outlook for future domestic investment opportunities," the September update said in part.
Located in Kern County, California, each of the two US SunPower projects are expected to have a capacity of 67.4MW on completion; construction commenced in mid-2015, with complete commercial operation expected to be attained by the end of this month.
SunPower will retain ownership interest of the two projects and offer ongoing maintenance and operation services. Both projects have secured long-term power purchase agreements; one with Turlock Irrigation District and the other with Stanford University.
New Energy Solar which also has shares in two solar farms in North Carolina—one with 47.6MW and another 43MW acknowledged that SunPower projects were simply "excellent additions" to the fund's energy portfolio.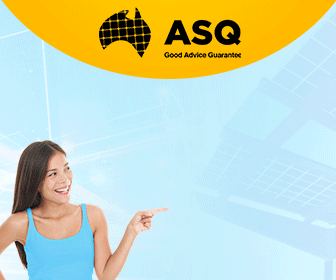 Advertisment - Learn more
"We are proud to partner with SunPower, one of the most experienced and leading developers and operators of utility-scale solar power," said Kline in a statement.
According to the companies' joint announcement, the two Kern County projects will be able to meet the electricity demands of customers located almost 500km away.
"Projects like these demonstrate the flexibility with which organisations can now take advantage of cost-effective solar power by using larger capacity off-site solar resources to reliably serve a greater percentage of demand," the media statement stated in part.
SunPower's senior vice president, Mr Nam Nguyen noted that off-site solar will enable organisations with limited land allocations to benefit from the economies of scale attained with larger solar installations.
"We congratulate New Energy Solar on their leadership in recognizing the value of this model and thank them for their partnership," Nguyen noted.
For the New Energy Solar fund, the two projects are expected to produce a 5-year average yield of about 6.5 percent annum.
The company claims that its portfolio now consists of more than 200MW of large scale solar farms supported by off-takers who have high creditworthy with a 17-year weighted average power purchase agreement term.
IMAGE via PSNH