Given the advancement in solar technologies in the last two years, it's no surprise that most solar energy companies are employing twice as many people compared to the coal industry.
In the U.S. alone, solar and other renewables are growing so rapidly and as a result, clean energy is expected to account for 80 per cennt of all U.S. electricity by the year 2050.
According to the U.S. Department of Energy, come 2017, the U.S. solar energy capacity will have almost tripled in less than three years. When combined, distributed solar, wind and utility-scale power accounted for 66 per cent of all new energy capacity installed in the U.S.
In 2015, about 209,000 Americans were employed in the solar sector compared to that of coal, and by 2020, this number is expected to have increased to over 420,000, according to the Solar Energy Industry Association.
The residential solar market in the United States has been growing in 15 of the last 16 quarters. This is largely attributed to the government incentives including the solar Investment Tax Credit (ITC) and others like the innovative financing programs including leasing and power purchase agreements (PPAs) which enable homeowners and businesses to install solar PV systems with no upfront cost or deposit. (However, owners are required to lock into 20-year contracts.)
Cities commit to renewable energy
To date, over a dozen cities in the U.S. have committed to 100% renewable energy.
It's expected that come 2021, the U.S. solar market will have exceeded the 100 billion gigawatts of total energy generating capacity. While this figure may be mind boggling, still it falls way below what the country produces annually—approximately 4 trillion kilowatt hours of power.
According to the U.S. Energy Information Administration, solar accounts for less than 1 per cent of all the electricity produced in the U.S., and other renewables including wind, geothermal and hydroelectric generate around 14 per cent of the country's electricity. The rest of the energy mix consists of natural gas (33 per cent), coal at 33 per cent and nuclear power plants at 20 per cent.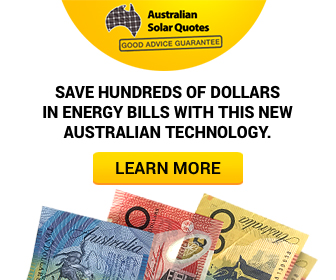 Advertisment - Learn more
Even though solar and other renewables have the least percentage of all the power generated in the U.S., it is still the fastest growing energy source in the world, and this extends even to the other global markets where clean energy capacities are expected to grow by 2.6 per cent every year through to 2040.
With this kind of increase, renewable energy sources are likely to cater for 80 per cent of U.S. electricity supply by 2050, based on reports of the National Renewable Energy Laboratory; the government's primary agency for clean energy research and development.
From its relatively low-base beginning, the solar generating capacity of utility-scale is likely to rise from 10 gigawatts by end of 2014 to 27 gigawatts in 2017. This is an equivalent to an average yearly growth of 39 per cent, which is the highest among renewable energy sources.
Moreover, natural gas, coal and renewable energy sources will produce about the same amount of shares; from 28 per cent to 29 per cent of the total electricity generated worldwide—a significant difference from 2012, when coal generate 40 per cent of all the electricity generated, as noted by the Energy Information Administration.
Many of the companies in the solar industry are also spurring customers to invest in solar, and giving them offers that are simply irresistible.
Tesla's founder and CEO Mr. Elon Musk recently unveiled what we can call a culmination of years of hard work by merging the company's business line of all-electric cars with its new venture in lithium-ion battery systems and rooftop solar PV systems—a business partnership it has been running through SolarCity.
Tesla has also announced that it would be soon acquiring SolarCity and looks forward to start producing four types of solar roof tiles that would be integrated with its in-home battery storage system—the Powerwall.
Once a home's roof is entirely covered with solar tiles which are similar to the standard asphalt and slate shingles, or the terra cotta tiles, then it would source 100 per cent of its energy from the sun, including electricity required to power an electric car.
Besides Tesla, solar shingles are only manufactured by two other companies based in the U.S.
During the news conference to announce the launch of their solar tiles, Musk noted that each year, four to five million new roofs are installed in the U.S. and 20 times that number are installed worldwide. The vast global market is what Tesla is eyeing and especially customers looking to completely replace their roofs or construct new ones with solar tiles.
If you've already installed a serviceable roof, Tesla or any other reliable solar installation company can help you install solar panels, which may still serve the same purpose of generating clean energy.
Consumers in favour of rooftop solar systems
More and more customers are also shying away from PPAs or long-term leasing programs in favor of direct rooftop solar system purchases. As companies continue to ramp up their rooftop solar panel production and adoption, installation prices are ever plummeting.
Rooftop solar panels with a price tag similar to that of a luxury car about 5 to 10 years ago, today costs almost the same as an economy car with a price ranging from $15,000 to $18,000 on average.
Currently, the ROI for a solar PV system is approximated at about 8 years. More Australians are now gravitating towards solar ownership, thanks to the reduced payback period. This is according to Australian Solar Quotes, a one-stop solar information source carefully designed to enable Australians to learn the basics of solar panel technology and solar energy, as well as get reliable quotes for solar installations from trusted companies.
Even consumers who opt for power purchase agreements and solar leasing programs instead of buying outright still reap up to 80 per cent of the cost savings while comfortably servicing their loan, says Darry Van Hout, the CEO of Australian Solar Quotes.
Even though a solar consumer can still save per kilowatt price of the price charged by their solar system provider when on a solar lease or PPA, purchasing a system directly allows a business or homeowner to enjoy 100% of tax incentives as well as power generated from rooftop solar.
According to the findings by GTM Research, outright solar system ownership is expected to hit 46% by 2020.
Given the introduction of Tesla's innovative roofing products and a more attractive price tag for the technology, 2017 is poised to be a turnkey year for powering the world using the sun.
IMAGE via Voice0Reason