The island of Ta'u located more than 4,000 miles off the West Coast of the US in American Samoa. One of the largest challenges residents are faced with the is lack of reliable and affordable power thanks to power rationing and outages.
However, thanks to a solar power and battery storage-enabled microgrid, they can supply almost all the island's power needs purely with renewable energy. In addition to creating a cost-effective option to diesel, the hazards of outages and power intermittency are a thing of the past.
The microgrid consists of 1.4 megawatts of solar power capacity from Tesla and SolarCity, combined with 6 megwatts hours of battery storage from 60 Tesla Powerpacks. Ta'u's microgrid was entirely installed in just one year.
The benefits this renewable energy system is providing for Ta'u residents is changing lives. High and primary schools, hospitals and emergency services need no longer worry about rationing power or outages, but the most significant benefit is the cost. Diesel generators are replaced with the microgrid as a more affordable form of energy that's created to optimize system performance and increase savings.
Local resident and food store owner  Keith Ahsoon and his family are reaping the benefits of solar power.
"It's always sunny out here, and harvesting that energy from the sun will make me sleep a lot more comfortably at night, just knowing I'll be able to serve my customers," he said.
Diesel is the main source of power for many communities around the world, and microgrid solutions involving solar power and energy storage are cheaper than diesel pretty much anywhere in the world, as well as being a safer and cleaner option.
Just by using the power of the sun, solar power and storage alternatives also get rid of expenses and problems associated with diesel shipping and allow more stable power costs for long periods of time, unlike fluctuating fossil fuel prices.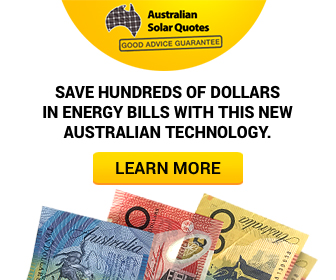 Advertisment - Learn more
The American Samoa Power Authority operates the Ta'u microgrid, and it's affordability and stability allows almost all 600 residents to be renewable energy independent. Solar energy can also be stored at night with the battery system, resulting in renewable power being available 24/7.
The Department of Interior, American Samoa Economic Development Authority and Environmental Protection Agency funded the project and it's expected to save the island significant energy costs.
More than 109,500 gallons of diesel use is expected to be offset with the renewable energy system, creating quite a substantial financial impact.
Ahsoon says the project is making history.
"This project will help lessen the carbon footprint of the world. Living on an island, you experience global warming firsthand. Beach erosions and other noticeable changes are a part of life here. It's a serious problem, and this project will hopefully set a good example for everyone else to follow,".
Image via Solar City