Carl Elkin, a U.S-based engineer and employee at Google started using his free time to tinker with the company's 3D mapping program in a bid to find out if it could actually identify rooftops that receive adequate sunlight, and consequently make rooftop solar panel installation worthwhile.
A few months later, Elkin shared the results of his quest with a couple of colleagues; they were all astounded.
"The lightbulb kind of went off," said Joel Conkling, Elkin's colleague at the California-based company. "It felt like intuitively it had some real potential."
Later on, a team of experts took up Elkin's lead and customized Project Sunroof. The project's site uses Google Earth's high definition aerial images to compute the solar energy potential of a roof.
For most homeowners, figuring out whether spending thousands of dollars on installing rooftop solar panels would be viable can sometimes be a daunting task.
Project Sunroof focuses on making this decision easier—as well as accelerate solar energy adoption, which currently accounts for less than 1 per cent of all the electricity generated in the U.S.
Homeowners looking to evaluate their roof's solar potential can submit their address on Project Sunroof's website, and within a flash get an estimate of the number of hours of consumable sunlight their rooftops could receive, said Conkling.
He added that thousands of computer code lines are used to analyze various factors including the amount of shade trees cast on a roof, local weather patterns as well as the rooftop's orientation.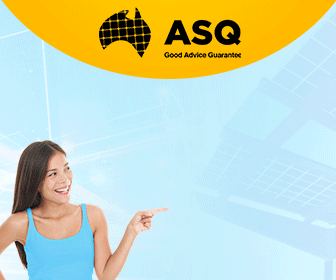 Advertisment - Learn more
After the analysis, Project Sunroof then connects users with suitable rooftops for solar panel installation with companies that fit them.
"People can come in and very quickly and very easily get a pretty sophisticated understanding of their solar potential and whether it makes sense for them to go solar," said Conkling, a product manager for Project Sunroof.
The response has been positive, he stated.
In September this year, Project Sunroof was listed among 13 other projects from around the globe to win the Momentum for Change award, which acknowledges innovative and possibly transformative techniques designed to tackle the impact of climate change and ensure a low-carbon future.
"We were impressed by the scalability of the technology with more and more states and homes able to utilize it," stated Nick Nuttall, a spokesman for the Bonn-based U.N. Climate Change Secretariat, which gives the award.
Since its launching in 2015, Project Sunroof has grown from providing rooftop solar analysis in just two states to 42 states; from California to New York. Today, thousands of consumers have been connected to professional solar PV installers, Conkling said.
In most states, solar system owners are paid to generate energy and export all or part of it to the grid. Such credits and incentives play a vital role in offsetting the huge upfront payments, which range between $17,000 and $24,000 for a normal solar PV system, based on data from GTM Research firm.
There are other companies in the U.S. that also map or assess the solar potential of rooftops, and these include Mapdwell and Geostellar. All in all, Conkling said he has no doubt that Google Earth's high-resolution and global reach images would enable the company to cover more ground and make assessments with an unmatched level of accuracy.
Nuttall concurs that the innovative system is primed to be adopted in many more areas.
"There seems no reason why one day it could not go global," he said.
In the recent past, Google has invested almost $2.5 billion in clean energy solar and wind projects as highlighted on the company's corporate website.