Australia is set to experience one of its biggest ever boom in large-scale solar projects over the next twelve months as a range of local policy incentives and international market factors take hold.
Surprisingly, the Clean Energy Finance Corporation, Australian Renewable Energy Agency, the Queensland government and the Ergon Energy programs are already deluged with proposals, something that points to a major push into big solar investment, a boom that should have happened long ago but now almost all the large-scale solar projects boxes have been ticked.
As a way of boosting construction of large solar projects, CEFC will provide up to $250 million in finance, ARENA is offering $100 million in grants while Ergon and the state government of Queensland have tenders in progress.
Australian Solar Quotes has found out that various new international players have shown interest in investing in the Australian market, thwarting a trend that pushed out many of these investors particularly because of the stringent policies enacted during Tony Abbott's governance.
There are pre-determined capacity of gigawatts proposed for the tenders, which is a not-so surprising scenario considering that invitation by the ACT government for expressions of interest for only 50MW of "next generation" solar with storage attracted nearly 1GW of proposals.
Already, Queensland boasts over 2.5GW of large-scale solar projects that have been approved by the local council and just waiting for financing or contracts with local utilities so as to move to the merchant market.
Australian Solar Quotes can confirm that almost all of the proposals for the CEFC/ARENA tenders are only for fixed tilt, solar PV projects, with Queensland having the majority interest, followed by NSW and Western Australia.
The Solar 60 program with a capacity of 60MW is expected to be auctioned by the Queensland government in attempts to jump-start its large-scale solar industry has also drawn great interest because of the 20-year power purchase agreements on offer.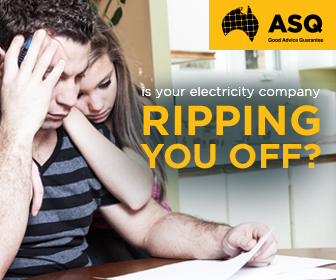 Advertisment - Learn more
Meanwhile, Ergon Energy has put a close to its offer of 150MW of large-scale renewables, and is now reviewing all the applications. Soon it will whittle down a short list of suitable applicants. It intends to initiate contracts before the year ends or in early 2017.
It's highly unlikely that the ARENA projects will be contracted until towards the end of 2016, this is according to its documentation. The spokespeople for CEFC and ARENA are yet to comment.