A U.S innovator, Viking Cold Solutions has entered the Australian energy market to launch a one-of-a-kind technology to harness solar energy, reduce costs and carbon emissions of cold storage stores and facilities.
Viking Cold Solutions is a leader in Thermal Energy Management solutions for cold storage stores and facilities. The company recently unveiled Solar Energy Storage at the Refrigerated Warehouse and Transportation Association Conference in Queensland, Australia.
What Does Viking Cold Solutions Have in Store?
The system integrates rooftop solar photovoltaic (PV) with Viking Cold Solutions' patented Thermal Energy Storage System to deliver green, affordable and around-the-clock energy management for cold storage utilities, stores and facilities. This system will cut the energy peak demand by up to 90 percent, balance the electricity grid as well as help consumers save money.
The technology allows cold storage shops and facilities to intelligently harness, store and carefully deploy photovoltaic generated energy within refrigerators to reduce power costs. The patented Thermal Energy Storage Cells (originally developed by NASA) have been adopted to absorb infiltrated heat to ensure food remains at its targeted temperature. This ecologically friendly solution is already solving some of the biggest solar energy challenges by reducing renewable variability and extending the useful time for solar energy.
The launch of Viking Cold's Solar Energy Storage solution in Australia is timely considering that 33 percent of South Australia's electricity is currently generated from renewables and it has set an ambitious target of 50 percent renewable energy generation by 2025.
"Viking Cold's Solar Energy Storage solution can help Australia meet its renewable energy targets while helping to balance the grid by reducing peak demand," James Bell, CEO of Viking Cold Solutions says.
"As renewable penetration grows, it will ultimately overwhelm the ability of conventional resources to compensate for renewable variability."
Benefits of Viking Cold Solutions' System
The amalgamation of Viking Cold's Solar Energy Storage(TM) and renewable generation brings multiple benefits to both businesses and grid operators: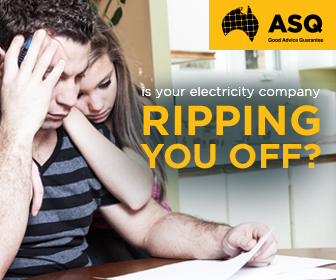 Advertisment - Learn more
Increased value of photovoltaic – Store solar power during the day (off-peak) and use it for refrigeration at night

System durability and cost-effectiveness– Both renewable generation and Viking Cold's Solar Energy Storage solution are low-cost and designed to last for at least 20 years with minimal maintenance

Reduced peak demand charges – Peak load shifting or shedding on command prevents peak rate times

Lower operational risks – Thermal back-up allows consumers to maintain safe temperatures and preserve the quality of food during power outages or equipment failure, hence reducing food loss and business interruption

Buffer for Utilities – Utilities benefit from Viking Cold's Solar Energy Storage solution by ensuring a "buffer" of efficient, on-demand and environmentally friendly thermal energy storage at consumer sites

Economic development – Viking Cold's Solar Energy Storage solution improves the local economy when local engineering and labor is used.


To learn more on this technology, please watch Viking Cold's video

which explains how it works.