The second solar boom in Australia over the next year is bound to be the biggest ever as numerous large-scale solar energy construction projects get underway.
The boom is as a result of a spectrum of international policy incentives and market forces. The push for more investment in solar power is expected to okay all investment boxes as manufacturing costs keep falling and surplus capacity emerges. Manufacturers are also reducing margins and prices.
Manufacturing Costs Drop to Solar Boom Round Two
A previous study by Bloomberg predicts an 18 percent jump for solar energy production capacity in 2016. This will be driven by larger companies that anticipate a plunge in manufacturing costs and are already cutting margins and costs to protect market shares.
The cost of manufacturing has fallen about 10 to 15 percent a year. This will definitely enhance the prospects of another Australian solar boom in the near future.
"The result being many companies just downsized or withdrew from the market. Thankfully the Australian Government has now settled on a target so there is some certainty around a renewable future," the report said in part.
The solar boom in Australia will further be enhanced by the higher cost of large-scale renewable energy certificates and a strong appetite to invest in solar by financiers and equity investors.
Several solar manufacturers concur that the market is likely to experience an over-supply in 2017 as the extra capacity investment by Trina, JinkoSolar and Canadian nears completion. This emerging scenario could hit market players from China.
"Chinese solar manufacturers now face tougher competition due to a supply capacity increase and a decrease in market demand," said Yingli Green Energy Vice President Jingfeng Xiong during a call with analysts.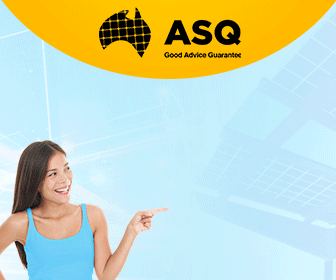 Advertisment - Learn more
The solar market has seen a rising demand in recent years although the same can't- be said about growth in installations. According to Bloomberg New Energy Finance, in 2016 alone, Global installations may hit the 67GW mark, about 27 percent more than last year.
Wheatbelt Houses Australia's Biggest Solar Farm
Meanwhile, the largest solar farm in Australia is being built at Wheatbelt by the Perth-based Sun Brilliance. Ray Willis, the company director told Perth Now that the $160 million project was a sign of Australia's next solar boom and that 165 hectares of farmland had already been set aside in the east of Cunderdin for the building of the 100-megawatt solar farm.
Believed to be the largest solar farm in WA by size, the project is bound to be the biggest in Australia when it comes to output, and can generate 20 percent more power than a similarly-rated Nyngan solar farm in New South Wales.
Wills also added that the solar farm would produce more than 200-gigawatt hours of renewable energy each year.