Conergy, one of the world's largest downstream solar companies, is poised to set up a 10.8MWac large-scale solar PV plant fully integrated with 1.4MW/5.3MWh of lithium-ion battery storage in the Lakeland area in Australia.
The project has attracted the interest of Melbourne-headquartered BHP Billiton, which is currently the biggest mining firm in the world, as it plans to incorporate solar-plus-storage applications in its own remote operations steered by a knowledge sharing committee. In the same way, Ergon Energy is considering doing away with its Queensland network upgrade costs through a smart combination of the technology.
The Conergy plant will generate energy for over 3,000 households and will create 60 jobs during the construction. Origin Energy will buy electricity from the plant.
The large-scale solar project, which is scheduled for completion in April 2017, will require a whopping AU$42.5 million with AU$17.4 million of funding coming from the Australian Renewable Energy Agency (ARENA).
Ivor Frischknecht, ARENA's chief executive said "figuring out how solar PV and battery storage technologies best work together on a large scale will be crucial for helping more renewables enter our grids.
"Our growing expertise in integrating renewables and batteries could readily translate into economic opportunities including export dollars in world markets."
Frischknecht added that solar-plus-storage is mostly beneficial on the fringe of power grids, which often suffer from outages due to lack of infrastructure, network constraints and long distance power lines.
Mr. Ivor also said that this project would be the world's first ever in testing out the 'islanding' concept right from the main grid. In this regard, Lakeland town will be entirely powered by solar + batteries for a couple of hours.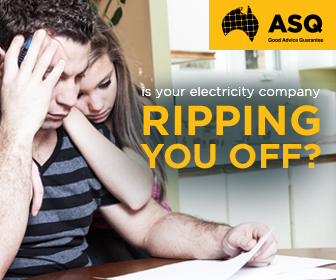 Advertisment - Learn more
A detailed plan for testing the battery will be implemented within the first two years of operations, ending the 'island mode' testing during its peak in the evening.
Conergy MD sir David McCallum said the utility-scale storage plus solar coupled with effective management software is simply the "Holy Grail" of the global renewables industry.