The Australian residential energy industry – which is now considered part of the "internet of things" – is broadly thought to be a key factor in the mass uptake of distributed renewables. Tech startup Evergen is one such innovator making the most of exciting changes in the industry with their new solar and battery storage optimisation platform.
Evergen's technology, which was inspired by CSIRO findings and backed by AMP Capital, relies on a household's electricity usage pattern and weather forecasts to determine when to use solar energy, when to store it and when to draw from the grid or battery, based on what is more cost-effective for the household.
The solar and storage system, which will be remotely managed by Evergen and analysed and updated by CSIRO, is projected to deliver a 20 percent decrease in energy costs, along with huge savings on solar and battery storage costs.
Evergen says consumers using their technology combined with rooftop solar plus storage could save up to 60-80 percent on their household power costs, as well as extending their battery's life through optimised management.
The 'Evergen Solar + Storage System' joins the growing number of innovations making up the "internet of things" – including new tech provided by Australian companies like GreenSync, Reposit Power and WattWatchers. Enphase, a US inverter and energy tech company also offers a highly complex energy management platform integrated with its battery packs.
Currently, Evergen's technology is limited to several beta versions which are available to consumers as part of an initial release program. It's expected that a second-phase release program will be rolled out in January 2017.
This program will be partly financed by investments from AMP Capital and its former CEO Stephen Dunne who's currently a board member of Evergen together with CSIRO's Alex Wonhas who has invested $2.9 million into the venture.
This, coupled with the CSIRO's whopping $800,000 investment, means that Evergen, whose research was based out of CSIRO's Newcastle Energy Centre, has raised $3.7 million to refine its system before its commercial release.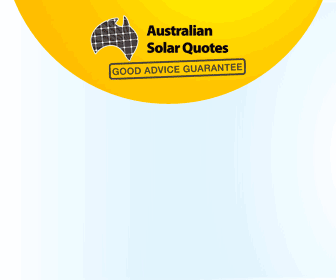 Advertisment - Learn more
Until now, the units have been trialed in several Australian homes for 12 months and are subject to thorough, ongoing safety and performance testing in partnership with CSIRO.
According to Evergen, the cost of its new technology is competitive with similar solar plus battery solutions and includes battery units and solar panels as well as the smart management hardware, household consultation and installation.
"Distributed energy technologies such as rooftop solar are the biggest growth areas in the market globally, and upcoming new technologies will completely change a market that has operated the same way for decades," Evergen CEO Dr. Glenn Platt said.
"We are already working on a range of product innovations, which will add new options to the Evergen smart system during the next five years," he added.
Image Reference
http://reneweconomy.com.au/wp-content/uploads/2016/08/Evergen-System-e1472091083923.png