The NSW state is offering subsidies on home appliances like fridges and TVs to enable users to replace their old appliances with new models in a bid to save energy and money and increase energy efficiency.
The state is offering the following discounts:
a

40 per cent discount

on the cost of a fridge

a

50 per cent discount

on the cost of a TV
Eligible customers can:
Choose from an array of TVs and fridges that comply with energy efficiency standards from The Good Guys—NSW government retail partner

Have their new appliances delivered to their homes and installed

Have their old appliances removed and recycled
To be eligible, a customer must meet the following conditions:
Be a resident of NSW

Be a holder of one of the following valid concession cards:

Pensioner Concession Card

Health Care Card or Low Income Health Care Card from Centrelink

Veterans' Affairs Gold Card

Own a fridge that is six years or older, and in need of a replacement OR

Own a plasma or cathode ray tube (CRT) television and wants a replacement
Apply online now
If you meet the above eligibility criteria, you can apply online as indicated below. The process is fast and easy and involves three simple steps. The application takes about five to ten minutes to complete.
Need more help?
Call retail partners at The Good Guys on 1300 601 795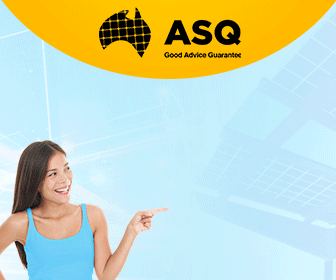 Advertisment - Learn more
Other ways consumers can save money on their energy bills and increase energy efficiency
Energy rebates: These help eligible customers, families and concession card holders using approved medical equipment to easily pay their energy bills.
Energy Accounts Payment Assistance (EAPA): These come in handy for customers in short-term financial difficulty or emergency situations to pay their energy bills.
Power's in your Hands: It helps customers find energy deals suitable to their households' needs.
Conditions
The program only permits the purchase of a maximum of one TV and one fridge per household.
Installation and removal is not guaranteed for locations that are more than 50km away from any of The Good Guys stores. To confirm if installation and removal is offered in your area, please call The Good Guys on 1300 601 795. If installation and or removal of the appliances is not available in your area and you would like this service please don't hesitate to email us to discuss possible alternative arrangements.
Please note that TV installation does not include wall mounting, channel tuning and connecting the TV to other devices.
These discounts are being funded by the New South Wales Government through the Home Energy Action Program. The Program runs to 30 June 2017 and discounts are available only during this time and are subject to Government funding and the Office of Environment and Heritage (OEH) approval. Applying online does not bring into being a contract between you and OEH.
Photo courtesy of Polygon Realty Limited