While speaking to investors and analysts during a Q2 earnings call for SolarCity held on August 9, Elon Musk gave a detailed account of his plans for what he termed a "Solar Roof". This isn't a system of solar PVs mounted over an existing rooftop but rather the roof itself.
"We're going to be making a pretty interesting product and I'm excited to reveal it to you all at some point. But it is not just your typical module. It is both very efficient and it looks really, really good," explained Peter Rive, who is SolarCity's Chief Technical Officer and Elon Musk's cousin.
Musk added that "it's a solar roof as opposed to a module on a roof. I think this is a really fundamental part of achieving a differentiated product strategy – it's not a thing on a roof, it is the roof. That's quite a difficult engineering challenge, and not something that is available really anywhere else that is at all good. I think this will be something that's quite a standout, [and is] one of the things I'm really very excited about the future."
There are many solar shingles on the market today besides other forms of building-integrated solar panels, but as hinted by Elon, until now, they haven't been competitive enough except in few niche markets. Elon & Peter are confident that the soon to be launched SolarCity product will be the real thing and a revolution just like Tesla's Powerwall.
"The interesting thing about this is that it actually doesn't cannibalize the existing product of putting solar on roof. Essentially if your roof is nearing end-of-life, you definitely don't want to put solar panels on it because you're going to have to replace the roof. So, there is a huge market segment that is currently inaccessible to SolarCity [and all solar companies], because people know they're going to have to replace their roof. You don't want to put solar panels on top of a roof you're going to replace" explained Musk. 
"However, if your roof is nearing end-of-life you've got to get a new roof anyway. There are 5 million new roofs installed a year just in the U.S. And so, why not install a solar roof that's better in many others ways as well. We don't want to show all of our cards right now, but I think people are going to be really excited about what they see" said Musk.
"It's really important to in-house manufacturing because its panels control the aesthetics and ideally design. It's kind of like making a custom car, like when somebody orders a car from Tesla. They will pick a wide array of options. That car will be custom-made to their preferences. You really want the roof custom-made to the individual customer as a kit and then sent to…the delivery team to get installed."
This is certainly an expansion of the idea set forth in Elon Musk's Master Plan Part Deux that the main goal was to "create a smoothly integrated and beautiful solar-roof-with-battery product that just works, empowering the individual as their own utility, and then scale that throughout the world. One ordering experience, one installation, one service contact, one phone app."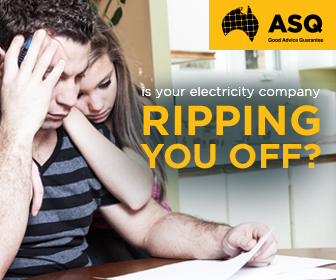 Advertisment - Learn more
It seems like Musk's plan is fast becoming a reality, and as usual, the progress is moving faster than most anticipated.
Photo courtesy of Hans Nerstu