In the 2014 Annual Residential Electricity Price Trends report, electricity prices in South Australia were expected to fall in 2015 and remain flat in 2016/17 thanks to a combination of falling demand, lower wholesale electricity prices and tighter rules on network costs.
Fast forward to 2016, it's a total contrast given the hike in electricity prices.
Earlier this year, two energy companies AGL and Origin Energy increased their charges by $117 to $260 a year for the South Australian customers.
Recently, Energy Australia followed in their footsteps when it announced a $22 increase on their average monthly bill (nearly $260 more per year), for its South Australian customers. Origin customers will part with an extra $117 annually while the average AGL bill will rise by about $230 every year.
The three companies have cited serious issues relating to gas and coal supply in South Australia, including the closure of the Port Augusta power station.
The surging electricity costs in South Australia have sparked stern calls for a national inquiry into renewables and whether the electricity market can cope with the continuous adoption of solar and wind energy resources.
In recent weeks, SA has experienced a surge in wholesale electricity prices. Usually resting below $100 per megawatt hour, the prices have fluctuated dramatically in the past few weeks, rising above $10,000 and hitting a high of $14,000 per megawatt hour.
The surge in prices has spooked the more energy intensive heavy industries in the state, including the troubled Arrium Steelworks, compelling the premier, Jay Weatherill, to call on the suspended gas power plant to get fired up.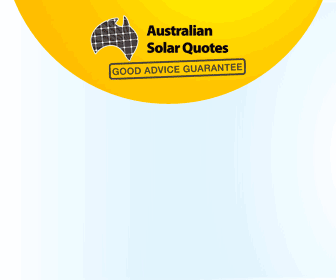 Advertisment - Learn more
Wind And Solar Energy Investment Dominates
South Australia takes the lead when it comes to reliance on large scale hydro as well as renewable energy sources. Approximately 40 percent of the South Australia's electricity comes from variable renewable sources like wind, with the state boasting a 50 percent renewable energy target by 2025.
In response to the surging prices, South Australian senator Nick Xenophon said he would push for a Senate inquiry to examine the mix of renewables in Australia.
"I am not anti-wind but there are legitimate questions to ask about the renewable energy mix and the role of interconnections and the like," Xenophon said.
Adam Giles, the Northern Territory chief minister, on the other hand called for a "national energy summit" to assess the state's "over-reliance on renewables".
"The nation can't afford to see heavy industry shut down because of crippling power prices and uncertainty over supply, Adam said.
The real issue here isn't the state's reliance on renewable sources of energy, said Tom Koutsantonis, South Australia's treasurer and minister for energy. Instead, he pointed at a possibility of South Australia being penalised by the National Electricity Market for its remarkable success in enhancing investment in renewable energy in the state.
"The National Energy Market has passed its use by date – it has failed to keep up with environmental policies and advances in technology," he said.
Koutsantonis noted that trade imbalance was a problem, and that while South Australia only had a power connection to Victoria, Victoria had an electricity connection with three different states.
"A truly national energy market with greater interconnection would allow this clean renewable energy to be sold into other states, and would help meet the renewables targets of those states."
Koutsantonis commended the recent merger of the energy and environment federal portfolios, and appealed for an urgent COAG meeting in relation to these changes.
"These portfolios areas are inextricably linked, but federal environmental policy has for too long been at odds with national energy policy," he added.
"Now that Mr. Frydenberg has been appointed we need to convene an urgent meeting of COAG so we can get to work on reforming the national energy market."
Hugh Saddler from Pitt and Sherry, an infrastructure consultancy also coincided that the National Electricity Market needed reforms.
According to Mr. Frydenberg, there were many short-term issues that led to the recent price spikes in South Australia. He blames the high gas price, the state's cold weather and reliance on a single inter-connector to Victoria.
He was, however, quick to note that the underlying problem was the outdated National Electricity Market, which needed to be reformed in order to cope with the emerging variable sources of energy and a national summit or Senate inquiry would be timely, and a perfect starting point for the process.