The Queensland Government has announced that it will increase its commitment to a 120 megawatt large-scale solar farm. The project is expected to create a large number of new jobs for Queensland as well as increase investors' interest in renewable energy projects.
The Clean Energy Council announced the development yesterday, describing the move as an acknowledgement of the economic benefits of renewable energy.
"Queensland households and businesses have already installed the most solar power in the country, and the news that the state government will increase its commitment to purchase the renewable energy from 120 megawatts of large-scale solar is obviously very welcome," said Chief Executive of the Clean Energy Council, Kane Thornton.
Premier Annastacia Palaszczuk described the move as an important part of the government's efforts to encourage green energy uptake in Queensland.
"Developing and expanding Queensland's renewable energy industry is a central component of my Government's energy policy agenda, and will create new jobs and diversify the economy," she said.
Energy Minister Mark Bailey also added that he expects Queensland to take the lead in terms of solar pv penetration Australia-wide, saying we will no longer be known as the sunshine state, but the solar state. According to Bailey program is expected to open up hundreds of regional jobs, increase investment and address climate issues
Minister Bailey's comments on the government's climate action come amid controversy surrounding the approval of the Abbot Point Adani mine in North Queensland.
The Abbot Point port is not only expected to cause catastrophic damage to the Great Barrier Reef, but conservationalists have warned it will contribute to the possible extinction of the black-throated finch, a threatened native bird species.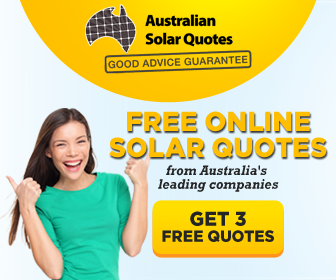 Advertisment - Learn more
Nevertheless, Government efforts to support renewable energy development is a positive sign for the state's future as renewable energy growth and technology develops rapidly around the world.
The revelations that Portugal and Germany have such high penetration of renewable energy in recent studies, increases the pressure on Australia on the whole to come to the table on the renewable energy front – particularly in the capacity of solar power, being one of the sunniest countries on earth.
Photo courtesy of National Renewable Energy Lab