The rapid expansion of the global renewable energy industry has brought about economic opportunity in many forms. In Australia, dedicated green banks and green bonds are emerging onto the economic scene, offering promising economic opportunities for investors and businesses alike.
With global acceptance of the environmental and social benefits of investing in green projects becoming mainstream, the global financial sector is also beginning to take notice of the lucrative opportunities associated with investing in the area.
What is a green bank?
A green bank is a financial entity formed to work with private investors to encourage investment in clean energy projects and boost the green sectors of the economy. Green banks usually offer low-interest, long-term loans, revolving loans, insurance products and low-cost public investments. All green banks work around common goals of expanding clean energy projects, efficient use of public fund and innovating current mature financial markets for clean energy investment.
What is a green bond?
A green bond is essentially a regular bond designed to have a positive impact on the environment or climate as a result of where it's invested. In the last three years, green bonds have financed $11 billion ventures globally. This figure is comparatively tiny in comparison to the projected green bond financing figure of $100 billion for 2016 alone.
Australia's green finance market
With an already prosperous renewable energy industry, Australia is one nation quickly expanding their green finance sector in the name of further development in the area.
In April this year, credit finance group FlexiGroup was the first to introduce green Asset Backed Securities made up of $50 million as a part of a $260 million bond issue for the refinancing of rooftop solar projects.
As well as making history as Australia's first green bond, FlexiGroup's $50 million is considered the very first green bond certified under the Climate Bonds Solar Standard. The bond was arranged by NAB and verified by Norwegian-based DNV.GL.
In the scheme of global green bond investments, this project may seem small; however, it's an important step that is hoped will take Australia's renewable energy sector to the next level of expansion. FlexiGroup's chief executive Symon Brewis-Weston said although the bond is not large "it shows there is an increasing investor appetite for ethical investments which bodes will for the future".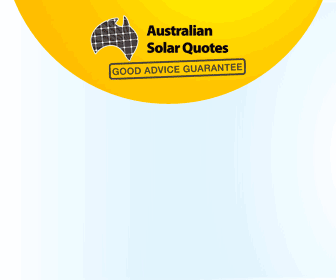 Advertisment - Learn more
The impact of the bond is expected to provide a cheaper avenue into the rooftop solar market for homeowners who are yet to make the switch to solar. In addition to a positive impact on consumers, these green bonds provide solid return on investment while simultaneously having a positive impact on the environment and climate on the whole.
Photo credit: Dhammika Heenpella