Burgeoning solar projects offer opportunities for out-of-work rig hands, roustabouts and pipe fitters.
A few years ago, Sean and Stormy Fravel were riding the oil and gas boom like so many others in West Texas. But when their jobs disappeared along with $100-a-barrel oil prices, they turned to a new type of energy occupation: solar power.
Instead of driving an 18-wheeler to haul drilling equipment in and out of the oil patch, the Fravels now install solar panel racking systems and perform quality checks on Alamo 6, a solar farm under construction in McCamey, about 300 miles northwest of San Antonio.
"If oil booms I'll send her back to the field," Mr. Fravel said of his big rig. "I won't go though. My grandfather always said it's better to make a slow dime than a fast nickel."
Plunging oil and gas has generated more than 84,000 pink slips in Texas, according to the Texas Alliance of Energy Producers. But many rig hands, roustabouts, pipe fitters and even some engineers are finding a surprising alternative in the utility-scale solar farms rising from the desert near the border with New Mexico.
Nearly a dozen solar projects able to generate almost 1,000 megawatts of renewable energy are in the works, enough to power 165,000 homes. The Electric Reliability Council of Texas, which operates the state power grid, expects an additional 12,000 megawatts of solar power to come online by 2030.
The 30,000 jobs the U.S. solar sector is projected to add this year are a fraction of the estimated 150,000 American jobs being lost in oil. And it remains to be seen whether such workers will stay in the solar sector if an oil boom returns, and beckons again with the lure of bigger paychecks that can stretch into the six figures.
Though solar is booming in Texas, not every company has been successful. On Thursday, solar-energy company SunEdison Inc. said it filed for chapter 11 bankruptcy protection. The company had borrowed heavily to buy up wind and solar developers, accumulating a pile of debt.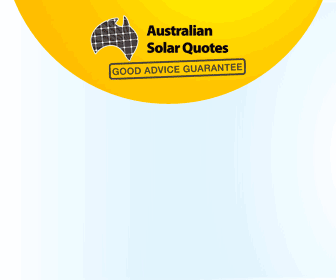 Advertisment - Learn more
Still, the trend toward solar highlights a fundamental change in the U.S. energy mix, with some die-hard roughnecks gravitating toward what is growing: green energy.
When the Fravels met in Alice, Texas, in 2012, the Eagle Ford Shale was booming and crude was king. Mr. Fravel, 29 years old, drove trucks for Halliburton Co., and saved so much money he was able to buy his own 18-wheeler. Ms. Fravel, 24, joined the business, and together they hauled six deliveries a week into the oil patch.
But orders dwindled to next to nothing in 2015 as oil prices dropped into the $40-a-barrel range. "We ended up living out of our 18-wheeler for six or seven months because we couldn't pay rent," Mr. Fravel said.
Today, he helps install the acres of racks that large solar panels will be mounted to at the Alamo 6 solar site that Mortenson Construction is finishing this year. His wife conducts quality control checks to make sure nuts and bolts are tightened properly, flagging any handiwork she judges to be lacking.
Mr. Fravel's job with Mortenson Construction doesn't fetch as much as his $13.50-an-hour position with Halliburton did because the oil patch demanded 18-hour days, 7 days a week. But rich overtime pay has evaporated in the oil fields, even for those who managed to keep their jobs, Mr. Fravel said, adding that he and his wife have stable three-year contracts and even get most weekends off.
Solar work typically isn't as lucrative as oil patch labor, which tends to fetch $13 to $25 an hour depending on a worker's skill level during normal times. Workers were paid considerably more during the boom, when time-and-a-half overtime and the common practice of working 14 days on and 7 days off meant that many were making $100,000 or more.
But it is more reliable. When the oil work he had counted on started evaporating last year, Daniel Fleming Jr., 38, left his $19-an-hour oil-patch job and took a $3-an-hour pay cut to join McCarthy Building Cos., a construction company building the 212-megawatt Roserock solar farm in West Texas, which would be the state's largest.
Since starting the new job in January, Mr. Fleming has been promoted to general foreman. He now makes more than his hourly oil-patch rate, but less than he did overall then due to fewer overtime hours. Still, he prefers his new line of work, noting that he has yet to be paid for about $5,000 of the work he did during oil's frenzied days. While some of his crew members talk about returning to the oil fields, "I'm not," said Mr. Fleming, whose wife had their first child last month. "Steady and stable."
Any construction worker with oil and gas experience can immediately transfer over to solar, said Geoff Baxter, senior vice president of engineering and construction for Recurrent Energy, the San Francisco-based renewable firm behind Roserock. He said about half of the employees and contract workers at the site came from oil.
But the work is temporary: It will only take a few dozen people to operate the solar farm, which is set to start generating power by the end of the year. "Solar is a new skill set," he said. "It's not like they can't go back to oil. It only helps them."
Workers in Texas and other oil patch regions have long moved in and out of the business with booms and busts. Nonetheless, Texas oil companies are starting to fret about a potential skilled labor shortage in 2017 if crude prices rebound to $50 a barrel because their workforce cuts have been so deep that some employees are moving into new industries, according to a report from energy analysts at Sterne Agee.
Engineer Servando Sendejo said he bounced from one oil field to the next after graduating from college in 2010, pulling down ever higher pay checks to frack wells across Texas and New Mexico.
But after he was laid off last year, he joined OCI Solar Power, the firm operating the Alamo 6 solar farm. Since then he has been fielding calls from oil patch friends who want to get into solar.
"People joke about how it is the new boom," he said. "Older guys in middle age say they found something where they see longevity. The young crowd says I'm just here till the oil price comes back up and I can get that six-figure paycheck again. And next time I won't spent it like last time."
Photo credit: Asian Development Bank