Australia's solar boom has brought with it an endless stream of positive impacts both economically and environmentally. But with economic growth in an industry comes complications for consumers. If you mention the word warranty to any solar customer, the response will likely be that of frustration.
This is an often ignored area of the solar industry and, as a result, it's becoming a growing issue as more and more Australian solar systems begin to age and wear out.
How Do Solar Warranties Work?
It's easy to become confused when searching for the best warranty for your solar system, as there are many different elements of a solar installation that need a warranty. The easiest way to understand solar warranties is by seeing each component as a separate item with a separate warranty.
Solar PV component parts and material warranties are the first kind of warranty you will encounter for your solar system. This type of warranty is simply covering your solar system for defective parts and materials. This warranty should also cover a consumer for the labour costs of repairing a deteriorated system.
The second area your warranty will cover is for the performance of your system over time. The performance of a solar power system declines at a certain rate over time. It's relatively common for a solar module to have an output of 80 percent of its initial capacity after 25 years.
The performance warranty is not the same as the parts and materials warranty. The main difference being the length of time these warranties last – the performance warranty lasts much longer than the parts and material warranty.
Why is a warranty so important?
So, why is it so important to know about warranties when installing solar panels on your home? The short answer is they can save you a lot of money or cause a lot of inconvenience down the track. Unfortunately, more consumers find inconvenience in their experience with warranties than they do positive experiences.
Warranties have actually become such a huge problem for solar customers that a new business opportunity has opened up in the market. Warranties support specialists are the new kids on the block in the solar world, and they're here to make your solar experience smooth and hassle free.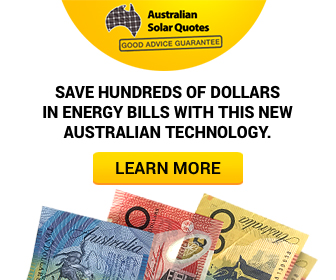 Advertisment - Learn more
We sat down with Brendan Robinson from Solar Support Plus, one company getting a headstart on the new trend in solar.
What role does Solar Support Plus play in the solar  industry?
Basically, Solar Support Plus gives customers peace of mind that the products will be covered by a warranty no matter what takes place with their installer, sales company or manufacturer. Solar Support Plus are remodelling what the warranty side of the solar industry should be looking like, as a posed to what has been allowed to be the current state of play.
Why are warranties so important?
They protect the consumer from the failed warranty processes in the solar industry while also aiming to hold warranty providers to account.
Are there any issues in the solar warranty business at the moment?
The problem we identified in the solar warranty process is that while warranties last a very long time while their providers naturally go in and out of business. Until now, warranties have been held by installers and manufacturers. This has led to the client needing to wait on average 6 to 8 months for a warranty claim. We have even heard of customers waiting up to three years for their warranty claim to be addressed. One of the main reasons for long waiting periods on warranty claims is installers going out of business but not referring the warranty holder to someone who can take over their warranty. So, why can't a company fill this gap for solar customers? That's how Solar Support Plus came about.
How can we solve the issue of inefficiency in the solar warranty system?
The way warranty support companies work is by offering guaranteed time frames around service levels on solar warranties. Warranty management is a huge job for solar retailers and installers to manage, with many companies struggling to find the time to adequately address their warranty claims. Not only is Solar Support Plus able to support consumers but solar companies can outsource their warranty department entirely. This means that they can focus on the sales and not be worried about the service side of their business.
What impact does Solar Support Plus hope to have in the solar market?
We hope to provide a solution to the ever increasing hole that is warranty support and services. This has a massive effect on clients and installers. The impact will only truly be seen in the coming years as those average wait times drop to acceptable levels. Waiting 8 months for service is simply not acceptable in this market, and solar companies are beginning to realise that. We guarantee 14 days response to claims, and this will revolutionise the efficiency of the solar industry.