If a deal is made to sell the electricity, a $100 million solar power station could be under construction this year in North Queensland's Collinsville.
Independent power producer Ratch Australia has plans to construct the station on a coal power station they bought in 2011 that is no longer used.
Anthony Yeates, the business development executive general manager of Ratch Australia stated that they had been short-listed in Ergon Energy tender process and if that failed they had other possible clients for an off-take agreement.
"The bulk of the development activities are all completed, so it's a fairly advanced project and it's really just awaiting us to close out some of the important commercial arrangements," said Mr Yeates.
"Once we can do that, hopefully we'd be in a position to commence construction quickly, and certainly if we can sort out the commercial arrangements quickly, we'd be able to commence constructions this year."
Mr Yeates is referring to the off-take agreement when he mentions the commercial arrangement; where a client makes the decision to purchase electricity from the solar power plant in Collinsville.
Ergon plans to source 150 megawatts of renewable energy with their tender process, from just one or a number of various projects.
Seven projects have already been short-listed and Mark Bailey, Queensland's Energy Minister, told parliament the the process is expected to be complete early this year.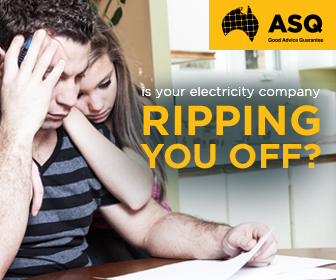 Advertisment - Learn more
Approximately 42 megawatts of power would be produced from the North Queensland power station.
Mr Yeates said that other than Ergon, other electricity providers, or an industrial company requiring a large electrical load could also be apart of off-take agreements.
Ratch Australia has considered various technical options for the Collinsville power plant such as solar thermal energy, however they've decided that solar PV panels are the safest option economically.
Solar power station welcomes new jobs
The Australian Renewable Energy Agency (ARENA) placed 22 projects on the short-list for federal funding, and Collinsville is one of them.
The project is still quite far from confirmation of the go ahead because the market it's operating in is competitive, however Mr Yeates has confidence in the proposals economics.
If construction of the solar power station does commence, the workforce needed would vary throughout different stages, but an average of 50 jobs would be created.
The town of Collinsville would welcome any amount of new jobs, as the fall of the coal sector has resulted in a hard hit of job losses to the community.
Photo courtesy of Activ Solar
The post Construction of Collinsville solar power station could start this year appeared first on Australian Solar Network.
Source: australiansolarnetwork