Kyocera Corp. have developed a clever means of creating and operating solar power plants without a huge loss of precious landscape- floating the solar panels on the water.
The Japanese multinational electronics and ceramics manufacturer is not the first to come up with this idea. France based company introduced the idea in 2006, and the year after that a wine producer, Far Niente, opened a small floating solar plant on a pond that was designed to reduce energy costs and maintain valuable vine acreage.
Just last year, water giant United Utilities installed the biggest floating solar plant in Europe, constructed on a reservoir near Manchester.
The £3.5m (AUD $7.5 million) project contained 12,000 solar panels floating on the Godley reservoir's surface, covering 45,500 metres squared.
Together with joint-venture partner Century Tokyo Leasing Corp, Myocera TCL solar have three fairly large installations based on the water already close to Kobe city.
In Chiba, which is near Tokyo, they have now started construction on the biggest floating solar plant in the world, they claim.
The plant's details
The power station is 13.7 megawatts, and is being made for Chib Prefecture's Public Enterprise Agency. The solar plant is located 75km eat from the capital, on the Yamakura Dam reservoir and it will be 180,000 square metres in size.
51,000 Kyocera solar modules will make up the plant, which will annually generate around 16,170 megawatt-hours.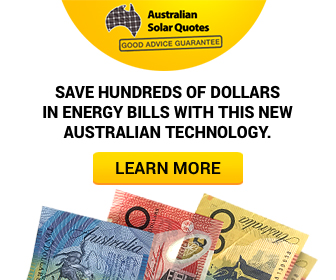 Advertisment - Learn more
According to Kyocera, that is "enough electricity to power approximately 4,970 typical households,". Yearly, 8,170 tons of carbon dioxide can be sufficiently offset by that capacity- that's the equivalent of 19,000 barrels of oil consumption put into the atmosphere.
The generated current will be collected by three different substations, which will then be integrated and fed into Tokyo Electric Power Company(TEPCO)'s 154-kilovolt grid lines.
Ciel et Terre is also working Century Tokyo Leasing Corp and Myocera TCL, and they supply the plants mounting platform.
No metal is used in the support modules which the platform is made up of; rather, high density, recyclable polyethylene is used which is corrosion and ultraviolet sun ray resistant.
Ciel et Terre says that as well assisting land conservation and having no need for excavation work, the floating solar panels help reduce water evaporation and decrease algae growth, all with no impact on the quality of the water.
In order to keep the walls of the Yamakura Dam intact, Kyocera says the platform will be anchored to the bottom of the reservoir. Japan generally experiences typhoons every year, but the company says the system will be able to withstand them.
The future for Kyocera
Kyocera has also explored areas such as electronic components and semiconductor packaging, as well as the operation and manufacturing of conventional solar energy generating systems. A number of Kyocera companies are now collaborating to develop a niche industry surrounding solar panels floating on the water's surface.
According to Toshihide Koyano, Kyocera solar energy group's executive officer and general manager, "securing tracts of land suitable for utility-scale solar power plants is becoming difficult," because of Japan's rapid implementation of solar power.
"On the other hand, because there are many reservoirs for agricultural use and flood-control, we believe there's great potential for floating solar-power generation business."
Mr Koyano also mentioned that Kyocera is currently undergoing development on a minimum of 10 additional projects, and are looking at installing floating solar panel systems internationally.
The Yamakura Dam biggest floating solar plant costs are not going to be released, however a spokesperson for Kyocera said that the floating support modules cost more than traditional platforms used on land-mounted plants.
Taking into account that no civil engineering work is needed, "implementation costs for floating solar plants and ground-mounted systems are about the same,".
Image: Kyocera Corp.
Source: World's Biggest Floating Solar Plant Being Built In Japan