The SoelCat 12 is a newly designed electric yacht powered completely with solar, targeting the ecotourism market.
The solar electric catamaran runs entirely off sunshine, as well as utilising lithium-ion battery storage.
SoelCat 12 is a creation of Naval DC and Soel Yachts and according to one of the designers, David Czap, it is scheduled for launch next year.
Soel Yachts mission is to "…provide a better and sustainable alternative for coastal water transportation. Our self-sustaining boats result from the passion for sailing and our mind-set for contributing towards a healthier planet,".
The electric yacht features an 8.6 kW solar panel system and 120kWh worth of lithium-ion battery capacity.
The battery system is marine grade lithium polymer and only 8kg in weight per kWh.
Makers of SoelCat 12 have said it can reach a speed of six knots when relying solely on power from the sun. With the help of two 30kW electric motors, the yacht can travel at a maximum 15 knots.
When travelling at 8 knots, it can run for up to six hours on the batteries alone.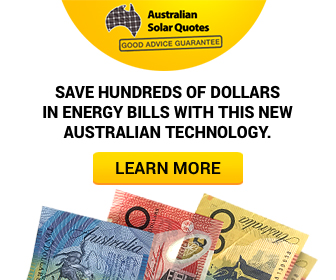 Advertisment - Learn more
The designers have dubbed the yacht "autonomous", however their definition of autonomous is not conventional.
"The SoelCat 12 is autonomous, because it is able to to supply its own energy (via the solar array) required for the electric propulsion system. It is therefore capable of supplying its own "fuel". It still has a normal captain on board just like any other normal vessel," said Mr Czap.
In terms of size, it has a length of 11.8 metres and a beam of 5.8 metres. It has a draft of just 0.6 metres, allowing it to run in extremely shallow waters.
The vessel can hold 24 passengers plus two crew, and is designed to cater to a number of purposes with a changeable deck to suit activities such as snorkeling or scientific trips, inter-island transportation, airport to resort shuttle service, lagoon and whale watching tours and more.
The naval architect and designer at Soel Yachts, Joep Koster, stated that "The SoelCat 12 offers a 100 per cent sustainable alternative to conventionally powered boats used in the industry, so far,".
"Furthermore, the boat can offer surplus solar energy to the resort when the SoelCat 12 is moored," he said.
The Naval DC's Naval UI alarm and monitoring system allows the vessel's electric propulsion system to be monitored remotely from all around the world.
SoelCat 12 also offers unique PR opportunities for resorts embracing 'ecotourism'.
As the concern for climate change continues to grow, more and more people are turning to ecotourism; environmentally responsible and sustainable travel to natural area.
However until now, the concept of resort and tour transport going 'green' has not had much attention.
Construction of the first SoelCat 12 vessel is currently underway, and another version called the "weekender' is also on the cards.