The renewable energy revolution is moving at rapid speeds the world over. The United States in particular is seeing incredible growth in solar energy, with some of its most populated regions experiencing spikes in solar photovoltaic capacity.
According to a report by Boston-based non-profit Environment America, the top 20 U.S. solar cities account for 6.5% of solar PV capacity.
The report gave a ranking of the 65 biggest cities in the U.S. in terms of their solar energy, revealing that these cities' combined capacity is around 1.3 gigawatts.
This is in contrast to just 170 megawatts the U.S. had in 2000, 2014 saw the United states reach 20,000 megawatts of solar PV capacity in total, which is enough power for four million homes to run on.
The rise of the solar city has been spurred on by technological advancement in the industry, as well as lowering prices that have added to the financial benefits of installing solar in homes and businesses.
LA is currently the leading solar city in the U.S., followed closely by San Diego and Phoenix.
Here are the Top 20 Solar Cities in the U.S.
Los Angeles, California
San Diego
Pheonix
Indianapolis
San Jose
Honolulu
San Antonio
Denver
New York
New Orleans
San Francisco
Albuquerque
Raleigh
Sacramento
Las Vegas
Newark
Austin
Portland
Jacksonville
Boston
Solar Power on the Rise in the U.S.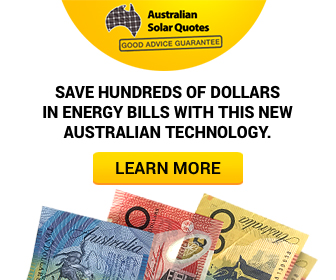 Advertisment - Learn more
The Solar power revolution has well and truly hit the U.S. with 2014 seeing a new solar project being installed every 2.5 minutes across the country.
This can be attributed mainly to the falling costs of the technology and also an increasing public awareness and concern for climate change that encourages people to move towards renewable energy.
Studies have also found that it's not just high levels of sunlight that encourage a move toward solar, policies that make solar panels more accessible and affordable were found to be the biggest draw card for consumers installing solar panels.
This shows that a political focus on renewable energy has a direct and positive effect in encouraging American citizens to go green. The solar boom has been pushed along by the technology playing a pivotal role in cities' climate action initiatives, with cities like San Diego calling for 100 percent renewable energy by 2035 as a part of their Climate Action Plan.
San Diego Mayor, Kevin Faulconer said "San Diego is leading the way in solar energy and that's going to help us meet many of our city's environmental goals and put San Diegans back to work".
Similarly, Honolulu, who takes out sixth place for solar energy capacity, has proposed a $4 million project to install solar in public facilities around the city.
Newark is joining the solar cities bandwagon with solar panel projects being rolled out in public schools throughout the city.
The reason for this encouraging push towards solar power is largely thanks to the federal government's policies clean energy rebates for solar power, with many cities gaining access to federal grants to streamline and boost the city's solar power projects.
Photo courtesy of Powerhouse Museum
Recent climate statistics regarding the steady rise in global temperature dramatized the need for governments around the world to come up with a solution to