The 2015 World Solar Challenge has begun, where solar cars race 3000km from Darwin to Adelaide with only the sun as a power source.
The World Solar Challenge is the most prestigious solar car race in the world. The first race took place in 1987 and it has been help every two years since then.
The competition is a race combining energy management and aerodynamics. The cars are allowed no more than five kilowatts of energy storage, a maximum 6 metres squares of solar panels, and no other energy source other than the sun or kinetic.
46 solar cars from 25 countries around the world, five of which are Australian, started their long journey yesterday from the Northern Territory Parliament, with the Netherlands' Stella Lux vehicle leading the way.
However, it is the defending champions, the Dutch Nuon Solar Team that are in favour of taking out the title this year, once again.
Their car, Nuna8, is said to have a fresh design incorporating improved aerodynamics,
A spokesman for Nuon, Michel van Baal, said that the team are well prepared, right down to details such as the optimal lanes to tackle city traffic.
Mr van Baal said that, "Although traffic in Australia is extremely light compared to the Netherlands, around cities it can be busy, especially with over 40 solar team convoys leaving town. Precious minutes can be lost by making the wrong decisions."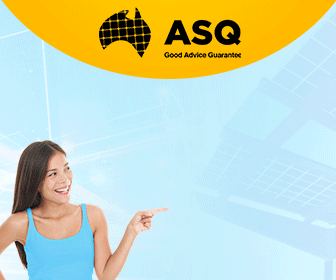 Advertisment - Learn more
Before the World Solar Challenge began yesterday, Nuon team member Bianca Koppen said that the fact that her team wasn't starting in pole position was not a concern.
"Two years ago we started on place 20 and we came first… so no, it doesn't affect us I think..We've worked for this for I think 14 months so D-Day is today so it's very, very exciting," Ms Koppen said.
Demineralised water is a vital supplies for teams, which keeps solar cells cool and clean without leaving a salt layer on the solar array.
Mr van Baal said that normal water cannot be substituted because it leaves salt behind, which is not good for the array's efficiency.
Local shops get lucky when the contest is underway, with teams engaging in fierce competition to stock up.
"Finding demi-water in October is pretty hopeless, as all top teams need it, so you better stock up early," Mr Van Baal said.
The Tokai Challenge car from Takai University in Japan was only minutes behind the Nuna8 in the 2013 challenge, and they are expected to challenge Nuon again this year.
The race stops each day at five pm to avoid local wildlife collisions such as kangaroos.
The leading vehicles are expected to finish at Adelaide's Victoria Square around late Wednesday/early Thursday this week.
Photo courtesy of Nuon