Automated technology is a part of almost all aspects of our daily lives, so it was only time before transport became transformed by automatic technology. Japan will be the first to introduce the automatic robot taxi as early as next year.
The fleet of self-driving taxis is a part of a partnership between the company Robot Taxi and the Japanese Government.
The initial scheme will allow 50 people to trial the robot taxi service in the Kanagawa region south of Tokyo. Trips will cover a maximum distance of 3km and will initially have a backup human driver on hand in case of malfunctioning or emergencies.
Robot Taxi hopes to get ahead of the game, predicting that driver-less car technology as a viable public transportation service will be completely commercial by 2020.
Google has set itself the same target of 2020 to trial and sell their own version of driver-less cars.
"There are a lot of people who say it's impossible, but I think this will happen faster than people expect" said Japanese government minister, Shinjiro Koizumi.
The timing of the robot taxi comes at a time of a growing elderly population in Japan and many other nations around the world. The Japanese government see this as a response to the growing demand for car services for elderly people who are unable to drive themselves.
With car service technologies like Uber and Lyft receiving incredibly positive responses in cities around the world, the increasing public support for technological development in public transport is encouraging for companies like Robot Taxi.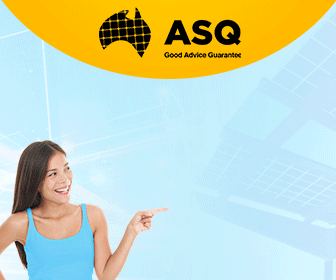 Advertisment - Learn more
Driver-less Cars to Coincide with the Tokyo Olympics
Robot Taxi is also determined to introduce their driver-less cars to coincide with the 2020 Tokyo Olympic Games. In a move that they hope will boost their technology, Robot Taxi will use the Tokyo Olympics as an opportunity for mass market exposure and advertising.
The Robot Taxi service is working to be an exclusive transport partner for the Tokyo Olympic Games, providing exciting transportation methods for spectators and athletes who can simply download their application.
Robot Vehicles to Reduce Road Fatalities by 90 Percent
A report from researcher McKinsey & Company has revealed the potential of driver-less vehicles to reduce road fatalities is up to 90 percent.
The study conducted in the US suggests that as human error causes the large majority of traffic accidents, not the vehicle itself, the rate of traffic accidents would be almost completely eliminated.
The study predicted that almost 300,000 lives would be saved in the US every decade as well as saving governments US$190 billion in healthcare costs annually.
There are currently 48 driver-less cars on the roads in the US, and while 4 have been involved in crashes with regular vehicles, all incidents were due to human error from the other party involved.
If figures from the study are any indication, widespread adoption of driver-less cars would save up to 10 million lives world wide in a decade.