The latest in innovative home design, the straw bale home, is attracting enormous attention from architects, engineers and sustainability experts alike due to its environmentally friendly and sustainable qualities. Many home builders are moving towards this innovative technology for its endless benefits in a more conscious world. For New Zealand couple, Joy and Paul Quilter, building a house out of straw was a completely new concept to them.
Only after seeing the quality, insulation and atmosphere of a close friend's home did they consider building their dream home out of straw.
Beginning as hi-fi equipment business people, the Quilters had developed a successful business in the technology industry, however their dream was always to combine their business with their home life on their 7 acre Hamilton property in New Zealand.
The idea of straw bale technology came to them at a friend's wedding held at a beautiful straw bale house in cooler New Zealand months. The warmth, design and insulation of the house immediate stood out to Paul, particularly being from the music industry.
"We were struck by how quiet and peaceful it felt [and] with our business being in music, we immediately noticed and were impressed by the acoustics, there was almost zero reverberation and echo" said Paul.
It took just one experience in a straw bale home to convince the Quilters to pursue their dream, beginning construction in December 2006 using sand for the house footprint and 100 evacuated solar tubes and piping to create an under ground heating system.
Good on the earth…
The Quilters are among the many new home builders who are sold on the many advantages of straw bale housing. Along with the comfort brought about by the effective insulation, straw bale structures are also environmentally friendly and highly thermally efficient.
Straw bale houses have been built for centuries due to the readily available materials and affordability of the building process. The straw is sourced from commonly found grasses, and is considered highly efficient and renewable as the product is created naturally by the sun and harvested with little harm to its environment, unlike earth sourced resources.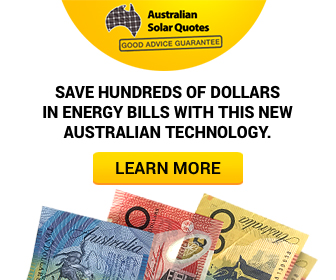 Advertisment - Learn more
Not only is straw easily sourced, it also breaks down in soil and can then be used a mulch as a waste product, as well as being resistent to decomposition.
When it comes to safety and durability, straw bale walls are surprisingly resistant to fire, termites and decay.
… and on the eyes
With their smooth rendered finish, similar to concrete structure, even home designers are pleased with the aesthetic appeal of straw bale homes and the visual appeal has been noticed by designers around the world.
Not only are the straw bale homes good for the planet, they offer relatively affordable solutions to eco housing.
As they can also use a range of recycled materials, as well as efficient insulation the technology offers savings in other areas of a household budget in the long run as costs are minimised in electricity consumption.