A group of Australian explorers are attempting a world first set to take off in December this year. Charles Werb and his team of adventure experts will travel from Cape Town to the South Pole and back all in the name of Leukemia Research – better yet, they're doing it using exclusively renewable energy.
When Charles Werb bought the struggling Outer Edge Magazine and publishing company, he had no idea of the success and possibilities the company would bring him.
Now, with his team of passionate scientists and adventure seekers, Werb is travelling to the most remote part of the world to honour his late father, Henry.
Soon after investing in Outer Edge Magazine, Charles' father died from leukemia. With a cause so close to his heart, Charles' goal to achieve a world first in adventure sports was given a driving force – Leukemia research.
"I have seen my Dad pass from Lymphoma so this adventure is in honour of my late father and helping to raise awareness and funds to support the Leukaemia foundation." Charles said.
Charles will be joined by Sunshine Coast University science and engineering lecturer, Dr Adrian McCallum and videographer and physio therapist, John Moody.
The Outer Edge Polar Challenge is also environmentally friendly and will be powered by wind and solar energy. Advocating for many worthy causes, the Antarctic expedition has attracted a number of passionate sponsors who have pledged their support for the venture.
Companies like Australian Solar Quotes, Mountain Designs and Battery World are among major contributors to the adventure.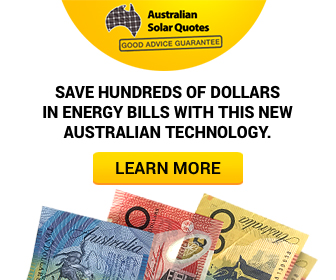 Advertisment - Learn more
What is the Challenge?
The adventurers will attempt:
1. To travel from the beginning of the Antarctic polar plateau, directly to the South Pole, then passing back through the Pole of In-accessibility – a distance of 4500 kilometres
2. To prove that the environmentally friendly mode of transport for snow/ ice sailing and wind powered travel is a worthy means of transportation on an Antarctic expedition.
3. To challenge the current world ice sailing speed record
4. To challenge the current world record for distance covered unassisted and wind powered in a 24 hour period in Antarctica.
It is hoped that the expedition will take around 45 days, however they are looking to take 90 days worth of supplies just in case.
The Snow Sailer
The vehicle they will use is a custom made structure that will capture wind in its sails in order to glide along the Antarctic ice.
Going through many adaptations and test runs, the vehicle has finally reached a peak level of performance that the Outer Edge Polar Challenge Team are happy with.
"This is the first time that such a vehicle has been used," said Charles, "if things go to plan, we hope to cover almost 4,500 kilometres and show that wind-powered travel is a viable and environmentally friendly means of transport on ice."
"On the Outer Edge Polar Challenge we hope to push the boundaries of what's possible and also challenge the world ice-sailing speed record, but that's a bonus. Our plan is to proceed safely, demonstrate the concept, obtain valuable scientific data and raise crucial funds for the Leukaemia Foundation" he added.
For more information on the Outer Edge Polar Challenge, head to the official website where you can find links on donating, the Leukemia Foundation, and the progress of the inspiring team in preparation for the journey.