Australian start-up CIM Environmental Group has developed a software program that could save corporations millions of dollars on their energy bill. The Sydney startup promises to lower energy costs for big business, as well as carbon emissions using their sophisticated ACE Platform.
Almost half of all electricity in Australia is consumed by buildings in big cities. While electricity sub-metering companies monitor the energy usage of these buildings, CIM sees a significant problem in these companies identifying where and why energy is being wasted.
The ACE platform promises to solve the problem of wasted energy, while lowering cost and environmental impact at the same time.
"HVAC unites account for approximately 40% of total building energy consumption and 70% of a landlord's total energy expenditure" says CIM founder and CEO, David Walsh.
Walsh explains that this unnecessary waste is due to faulty and inefficient management of electricity consumption, resulting in higher carbon emissions, customer dissatisfaction and sky-rocketing energy bills.
The ACE platform solves this issue by analysing mass quantities of data and identifying faults and inefficiencies in Heating, Ventilation and Air Conditioning (HVAC) units.
HVAC units are the largest energy usage component and carbon emitter in a building, making a solution in the form the ACE platform very welcome by energy consumers.
A Simple Solution With a Big Impact
Developed over three years, the ACE platform draws data from pumps, fans and equipment into the cloud where faults and inefficiencies are automatically and instantaneously identified using sophisticated algorithms.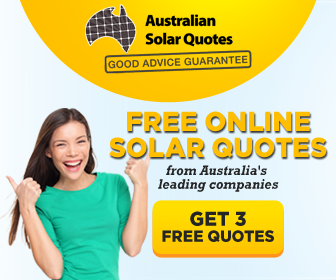 Advertisment - Learn more
Using the remote monitoring system, CIM engineers will then review faults and consult technician as to exactly where and what fault occurred and the best way to fix it.
By providing immediate and precise fault detection, the CIM team fulfil their mantra that  "the cheapest gigawatt of power you will ever have is the one you don't use." Essentially, their project aims to stop unnecessary energy usage before it occurs, giving them the ability to save businesses millions every year on their electricity bill.
The ACE Platform is initially targeting commercial, retail and industrial buildings, however looks to expand to the oil and gas sectors as the venture expands.
The initiative has already saved small customers like MLC Centre, Intercontinental Hotel Sydney, State Library Victoria, Realm Hotel Canberra, and Bankstown Sports Club up to 11% on their annual energy costs.
The ACE system saved each building around $35,752 a year; this is without considering the environmental and customer satisfaction benefits of the system.
Government Policies Inhibit Australia Reaching Carbon Reduction Targets
Following the Abbott government's abolition of the Emissions Trading Scheme, Australia saw carbon dioxide emissions increase by 6.4 million tonnes in one year.
Experts from the energy industry have stressed that renewable energy targets for 2030 are unrealistic if more significant action isn't taken to regulate the coal industry.
CEO of The Climate Institute, John Connor, sees projects like the ACE Platform as essential contributors to a solution on climate change.
"The innovation that we need for real climate action requires not just bright shiny new energy supplies but very clever and often small scale energy efficiency solutions," said Connor.
Pressure on the Government from energy and climate groups is strong, while government inaction is increasingly scrutinised as private action groups, NGOs and start-ups carry the burden of carbon reduction.
"The technology that CIM has developed for finding faults within buildings is a critical part of environmental engineering.  It has a massive impact on building energy usage with a huge payback both environmentally and financially," added Connor.