Coal giant Rio Tinto has installed a 1.7MW solar PV plant in its Weipa bauxite mine and processing facility, which began operation this week. The installation is the largest solar array supporting Australian mining operations.
The project is the beginning of what Rio Tinto hope will develop into a 6.7MW battery storage system as soon as the technology is available to the Australian market. The $3.5 million phase one of the project will become and eventual $7.8 million investment from ARENA.
Solar company First Solar was commissioned to construct and operate the facility, which is an extremely lucrative opportunity for any solar technology provider.
First Solar was the company commissioned to construct and operate the solar facility, a very lucrative project for any solar company.
Largely funded by the Australian Renewable Energy Agency (ARENA), the solar farm will initially provide 20% of the site's power, which will be purchased by Rio Tinto from the solar company through a 15-year Power Purchase Agreement.
This 20% renewable energy will save up to 600,000 litres of diesel each year for the power station.
Weipa Project the Beginning of Mining Industry's Commitment to a Renewable Future
The project is the first of many planned renewable energy projects by fossil fuel companies, an attempt to reduce the cost of the large amounts of energy required by the power plants.
Gareth Manderson, General Manager of Rio Tinto Weipa Operations, explained how "the power purchase arrangement is an opportunity to trial the introduction of an alternative power source such as a solar plant into a remote network like Weipa… this will reduce Weipa's greenhouse gas emissions by around 1,600 tonnes per year, equivalent to removing around 700 cars.".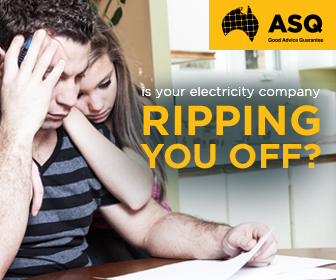 Advertisment - Learn more
Rio Tinto itself has made clear its commitments to remaining adaptable within the innovative and changing energy industry.
"We continue to look for opportunities where technologies, cost, and environmental benefit combine to develop commercial-scale renewable investments" said a Rio Tinto report.
The Weipa facility won't hold any records for long, Degrussa copper mine is in the midst of building an even larger solar and battery storage proposal to date, at 10.6MW solar PV plant capable of storing 6MW per hour with battery technology.
Are Fossil Fuels Admitting Defeat?
Fossil fuel investors remain hesitant to divert funds towards such projects due to commitment to the fossil fuel industry, meaning government funding agency ARENA, the Clean Energy Finance Corporation and other renewable investment bodies are currently the ones funding the enormous projects.
Despite financial scepticism from  private investors, the push for renewable energy within the mining sector is steadily growing. According to AREAN CEO, Ivor Frischknecht, says confidence is further growing as a result of results of the projects in Weipa and Degrussa.
The success of these projects will set a precedent for the rest of the industry in proving the savings, both environmentally and economically that going off the grid enables.
Photo courtesy of ARENA