The competition between car major car manufacturers to create the best electric car on the market has never been so strong. With models reaching 200 miles on a single charge, the commercial appeal of the electric vehicle is also increasing.
With price tags set at $30,000 to $40,000, companies are targeting a higher end market of car buyers as models become more sophisticated. Despite both prices and quality rising, however, studies aren't predicting high financial return for car retailers, at least no at the beginning.
In the current market, electric vehicles are akin to the infamous 'valley of death' situation in the past, when nearly all of the latest products vanish before the end of the pre-profit period.
In fact, right now, there are only very few EVs that are selling well in terms of profit. This is primarily because of expensive prices and a limited distance range before they run out of charge.
The 200 mile range electric car with an average sticker price of $35,000 is supposed to lead car makers out of their financial predicament. But so far, Tesla and GM have announced separately that they only plan to introduce this type of EV around 2017.
Other automobile makers like Volkswagen, BMW and Nissan will also likely follow their examples in the near future.
Researchers Predict Low Returns on Commercial Electric Vehicles
Lux Research, a well-respected technology research firm, predicts the $37,000 Bolt that GM plans to unveil won't provide reasonable profit before 2020.
Similarly, the Tesla Model 3 which will be pegged at $35,000 are experiencing even more dire economic projections, not expected bring in money until 2025, says the research firm.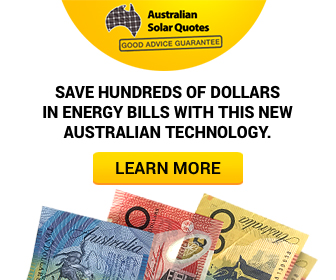 Advertisment - Learn more
Lux Research based its estimates primarily on a projection for a constant, year-by-year reduction in the cost of lithium-ion batteries. An improvement in the Li-ion battery manufacturing efficiency will spur most of the price drop.
When it comes to Tesla Motors, the research paper suggests that their battery production will double the world's Lithium-ion battery supplies – as soon as the company's huge gigafactory in Nevada starts production.
Even then, Lux Research predicts that the prices of Li-ion batteries have to fall below $200 per kilowatt-hour for them to cause the electric car prices to go below $40,000 to enable automobile makers to realize reasonable profits.
Car Industry Sceptical of Elon Musk's $30,000 Tesla Price Tag
Additionally, the research reveals scepticism regarding the shift of electric vehicles into the mass car market. This is the same approach manifested by several industry analysts who have cast doubt on Elon Musk's ability to supply the market's high expectations for Tesla models that are priced between $30,000 and $40,000.
In fact, one industry experts predicted that Elon Musk would not be able to deliver an EV with a price tag below $50,000. Musk allegedly would be forced to tag it at $80,000 just to make it profitable.
And whatever sticker price Musk gives his Tesla Model 3, a lot of sceptics say that the usually late businessman will deliver this car only by 2017. This estimate has some basis in fact, if the experience of the Tesla Model S is considered.