The newest innovation in renewable wind energy is making waves in the energy market. Vortex Bladeless is a wind turbine without the turbine, essentially a hollow straw-like structure standing 12 metres high.
This bladeless wind turbine offers a more compact, more sustainable and more cost effective alternative to current wind turbine models on the market.
The Vortex Bladeless responds to wind through a guitar-like vibration at the top of the structure, sending energy downwards into the turbine the same way regular turbines do. This new renewable energy innovation claims to deliver better energy efficiency  due to low maintenance costs, large reduction in carbon emissions and zero noise pollution.
Founded by a group of Spanish engineers in 2010, inspiration for the technology came from the Tacoma Narrows Bridge disaster in 1940, where a bridge rippled in strong winds due to a phenomenon called aeroelastic flutter. These unconventional wind turbines work around the idea of vorticity, that is, an aerodynamic effect producing a spinning vortices pattern. Meaning vorticity can produce energy without the usual aid of propellers.
Industry Experts Sceptical of New Technology
A hot topic among engineers and architects, the Vortex Bladeless project has been to predicted to collapse before the program has been completed.
The composition of the turbines is quite unique. At the cone-like base, two repelling magnetic rings act as a non-electrical motor, and regardless of wind speed, these magnets can harness kinetic energy and convert it into electricity.
Sceptics believe that this makes collection of wind energy more complicated as there are no "limbs" to provide a sense of balance. Its design has even been called disastrous by engineers who have dubbed it 'The Asparagus'.
This bladeless turbine, however, does present some very significant developments in wind technology. Firstly, it's 50% cheaper than the standard bladed wind turbines. Secondly, unlike vortex turbines, standard turbines require a more complex installation process and rotors which need regular maintenance.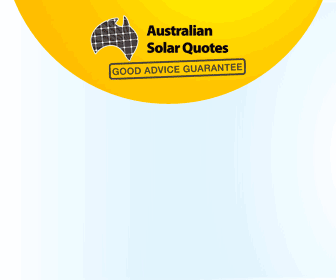 Advertisment - Learn more
With no blades to install and maintain, Vortex Bladeless engineers argue that they have cut manufacturing costs by 53%, maintenance costs by 80% and a 40% reduction in generation costs and carbon footprint.
How the Vortex Bladeless Works
The Vortex Bladeless relies on the theory of vorticity or the Kármán vortex street. This means the continued oscillation in the wind or the repeating pattern of swirling vortices, generates energy in the process.
Despite its 40% limitation in capturing energy, the Vortex Bladeless is promises to double the number of wind turbines in any certain space as there are no blades to consume space. The turbine also poses less threat to birds and flying objects.
The vortex turbines also boast ease in installation as there are no gears or moving parts. Essentially, with less add-ons and accessories, maintenance will be a breeze.
The Vortex Bladeless wind turbine carries a number of advantages over its conventional counterpart, but still has a long way to go before becoming a serious contender in the renewable energy market.