In the past the world has been stunned by various car manufacturers such as Nissan, Toyota, BMW and others with their wireless charging technology for electric vehicles.
The highly appealing convenience of having their electric cars parked above an inductive plate on the ground, and have their batteries recharged without the need of plugging them into a wall socket enticed the world.
This wireless charging technology has been hailed by many as the electric car's Holy Grail, however some view this technology as merely an unnecessary distraction.
Regardless of one's own view regarding this wireless charging technology, an increasing number of automobile makers are exploring different ways of supplying electricity to a car's battery without using electrical wires. Now, even the elite brand Mercedes Benz is joining the fray.
The German car maker has recently announced its plan to partner with Qualcomm, the electronics giant, to develop a complete line of interconnected automobile systems.
This will include in-car wireless charging for tablets and mobile phones, 3G and 4G wireless connections, and of course, wireless charging for electric cars.
The history of Qualcomm
Autobloggreen, a blog centered on green technology, aptly noted that this is actually not the first time for Qualcomm to partner with a big car maker, and even the technology is really not that new.
For instance, Qualcomm worked with Renault in 2011 to explore the potential of Qualcomm's halo wireless charging concept on making electric vehicles, which was then a brand new innovation.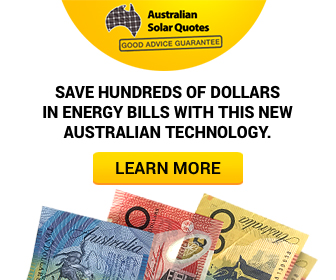 Advertisment - Learn more
During that same period, Qualcomm was also busy working with Delta Motorsports, a UK engineering firm. Delta's lightweight car Delta E4 Electric Coupe was designed to use the technology of wireless charging.
Additionally, Qualcomm was also part of the wireless charging found in the 102EX Phantom prototype all-electric car of Rolls Royce. It was also instrumental in the wireless charging system of the 20 kilowatt Drayson B12/69 Ev LMP race car.
Currently, Qualcomm supplies its wireless charging system to the Formula E. This enables the BMW i3 and i8 to be used as safety and pace cars on every race with the capability of wireless charging when the car reaches the pit lane's end and before it is again launched into action should it be needed during a race.
Qualcomm is actually agnostic to automakers. With this strategy, it has placed itself in a powerful position in the electric car market in the future. By cooperating with as many car makers as possible, this company can ensure that preference will be given by carmakers to its Halo WEVC technology.
It is also able to influence the industry to consider its technology as the standard for charging electric cars wirelessly.
In this regard, it should be considered that the partnership of Qualcomm with major car makers is not just about wireless charging of electric cars. This company is also the firm that introduced the Snapdragon mobile platform to the world at large, which is now being used in most modern tablets and smartphones.
Photo courtesy of Mic