Swedish company Ripasso is testing a solar power generation system in the Kalahari Desert that is said to be the world's most efficient, and is set to change the solar energy future.
In a time where the struggle to find more efficient and less costly energy sources continues to be a driving force in major economies across the globe, a new form of solar energy generation is being developed by Ripasso right at the heart of South Africa. 
According to current reports surrounding the renewable energy sector, it will be the most efficient top forwarder in energy conversion rate and sustainability.
The perks
Ripasso boasts of a revolutionary breakthrough technology. It takes pride in delivering an unrivaled world record on solar-to-grid electricity conversion of 32 per cent with no water needed in the production process, as well as minimal land use at approximately two hectares per megawatt-hour.
Its Stirling Power Converter and Parabolic Dish systems are one of its kinds in the solar energy industry.
These technologies are known to deliver full solar and hybrid modularity at 30kilowatt-hour intervals, the highest and longest service intervals to date. 
It also has high durability, with talk of more than 25 years of warranty.
Ripasso is making good use of the intense heat of South Africa. Smacked right in the middle of nowhere, the Northern Cape province of the Kalahari, huge disc-like mirrors are installed to harness the sun's energy.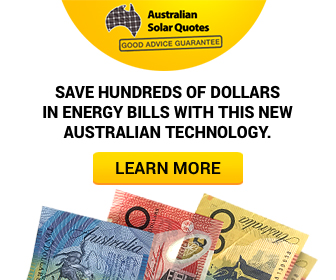 Advertisment - Learn more
At a 34 per cent conversion rate to pure electricity, these mirror disks are found to deliver the most efficient level of energy as of yet. 
This poses a huge variance compared to the current photovoltaic system, where it only accounted to at most 15 per cent of usable energy when thrown into the grid.
All these, however, came from years of research and testing.
Jean-Pierre Fourie, Ripasso's South African site manager, along with his team had long been researching, analysing and testing the harsh desert conditions of the Kalahari Desert.
For four years, the team expedited various observations and analysis to develop the best technology that can deliver a more sustainable solar energy source to the world.
To vamp its research and promote the local economy, the company CEO Gunnar Larsson decided to employ locals who are adept in the geographic and climactic conditions of the area.
Ripasso's CSP system mainframe is built upon a 100 square metres of mirror-like dishes resembling a satellite dish.
The insides of the dishes are made of mirrored panels. Like that of a satellite dish, this rotates to track the sun's position and harness its energy at maximum level.
Independent reports stated that each dish generates astounding 85 megawatt-hour annual electricity which basically covers at least 24 typical homes.
Though considered an astonishing development for the worlds solar energy future, it lends part of the project's success to the innovative thinking of Reverend Robert Stirling, a nineteenth century engineer and clergyman whose closed cycle regenerative heat engine powers the large dishes.
Paired with Larsson's 20-year experience of accurate military technology and his drive for a cleaner ecosystem, it is only a matter of time before this breakthrough will spread to other parts of the globe in the quest of finding a more sustainable, efficient and cleaner energy source.