U.S solar giant SunEdison is leading the solar energy market with its innovative large-scale projects.
At the advent of the solar industry, many businesses took a risk getting involved when the market itself looked quite volatile and uncertain. Even though the initial steps were challenging, many companies made great strides within the solar energy market which secured their footing in such continuously advancing industry on both a national and international scale.
One of the most recognisable companies within the market is SunEdison, a company located within St. Peters, Missouri with its headquarters in Cali. The company is best known for creating a niche market within the sector by construction, owning and running solar power plants. Subsidiaries include SunEdison semiconductor, SunEdison Inc. as well as TerraForm Power.
The Projects
Below shows the large-scale projects that SunEdison has undertaken.
Largest non-subsidised PV plant
SunEdison announced the financial close of one of their biggest ventures taking place in South America during April of 2014. This project consists of the biggest operational PV plant in the world that has no subsidies or any other type of government funding to its name. The plant is a 50MW power house that is based within the Atacama area in Chile. The venture has sound business practices present when it comes to solar as well as a positive contribution to the Chilean government and its residents. This particular region is very strategic in the sense that it has a high level of solar energy radiation present.
Honduras power plant
Another one of SunEdison's big projects is that of the financing of a 82 MW solar power program located in Honduras. Funding was made available from extensive discussions held with many financial establishments whereby all the power generated from the solar power plants will be made available to the state-owned ENEE electricity distribution, generation and transmission association. The contract is binding under a 20 year PPA which has aided the country's reliance on hydropower, which is quite unstable at the best of times.
Solar Grid Storage
One of the company's mega projects is that of acquiring a Solar Grid Storage used to create battery ventures of sorts. This project was embarked upon during March 2015, where the importance of this acquisition is that the usage of Solar Grid Storage will aid the company in having enough energy stored during times of energy down-time. The Solar Grid Storage start-up is a Philadelphia based business which was acquired with their four operating storage ventures underway, the project team as well as its pipeline.
Utah solar power plants
SunEdison has also signed a much anticipated deal in order to build and erect three large scale solar energy ventures within Southern Utah which will have a total of 262MW between the three of them. The building of the project will begin during the end of 2015 if all factors are constant. Utah wishes that these three solar ventures will create much needed employment as well as allow the state to be one of the first to reduce its usage of fossil energy in clear favour of green energy.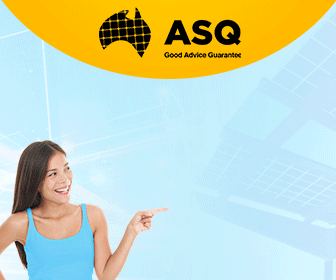 Advertisment - Learn more
Alternative energy programs in India
During May 2015, the Economic Times announced that SunEdison also bought out two alternative energy programs within India which have a total of 140MW between them. Though the buyout amount was not mentioned, this project will be the biggest solar project of its kind within the country, and will aid India in meeting their high power demands. As a bonus, the activities of SunEdison within India will allow for a detailed solar power plant solution to meet all the energy needs of the massive country, due to their big population and huge development ventures.
There is no doubt that SunEdison has a bright future ahead of them.  They are the number one company when it comes to alternative energy development and creation world wide, and they have not even reached their highest peak yet. 
The company continues to lay solid foundations within the solar energy market due to their expansions which include the multifariousness of their products and services on offer. They are the first true example of utilising great business strategies to attain the green energy goals set out.