AllGrid Energy, a leader in technological innovation, has unveiled a smart energy storage hybrid system to harness solar power. WattGrid has been designed to address two main points for the renewable energy industry providing a cost effective solution to the residential market's grid dependence and excessively expensive electricity bills.
WattGrid is a domestic power storage unit that enables households to cut power costs and reduce their reliance on the grid by using stored energy to decrease peak demand and potentially save consumers thousands on their electricity costs.
WattGrid solar storage unit set to revolutionize industry and save households money on energy costs
"In Australia 1.4 million households now produce a proportion of their energy needs through solar generation", according to Ray Pratt, AllGrid Energy's CEO "But without access to affordable storage, grid independence has been an impossible dream, leaving consumers struggling with high electricity bills. And now all this is set to change beyond recognition"!
WattGrid will fundamentally alter the Australian market – enhancing access to electricity at affordable costs. The solar battery is an exciting technological transformation bound to cost-effectively put power back into the hands of the public.
"Battery Storage – the game changing moment, will revolutionize our relationship to the energy we consume and how it is produced,"
"The WattGrid puts the consumer back in control at an accessible price" Ray adds.
According to Darryn Van Hout, the Founder and Editor of Australian Solar Quotes, a solar power consumer care business that looks after the interest of consumers, "an affordable and reliable storage system on the market means longer run times of the more viable renewable alternative that is great for Australia.
The economics and scale that WattGrid has attained in the renewable field now make static energy storage more reliable and cost effective than it has ever been in the past.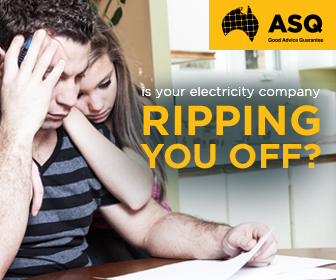 Advertisment - Learn more
We expect the solar PV system market to grow more rapidly now that we have overcome the storage hurdle."
Experts in the field of solar agree growth will be amplified with introduction of powerful storage system such as WattGrid
Developed with advanced solar battery technology, WattGrid features a storage capacity of 10kw – the highest on the market, and a load-share capability which ultimately reduces reliance on electricity retailers as it uses all the stored energy before sourcing from the grid.
WattGrid is expected to ease the burden of high electricity bills as consumers will store power from their solar panels during the day and use it when they most need it.
"With the average family home using about 24kWh per day, when integrated with 3-4kW of solar panels on your rooftop, WattGrid will generate an average of 12-17kWh per day, giving customers up to a 70% saving on the quarterly electricity bill", explains Ray.
Most utilities in Australia have altered their rate structures and demand charges are escalating faster than the overall electricity rates.
As a consequence, households and businesses alike are being forced to bear the bulk of the increase.
"Control, monitoring and predictability are the cornerstones of any storage system', according to Pratt "Our hybrid storage system can give households the means to tackle all three—delivering immediate savings, 24/7 protection against rising demand charges and voluntary, grid-independent backup energy in case of outages."
The research and development team at AllGrid Energy leveraged technology leadership and expertise in energy efficiency, electrical contracting and network development of various groups such as Consolidated Industrial Holdings, DICE Contracting and Perfect Project Management to form a strong alliance that steered the success of the WattGrid project.
AllGrid Energy shakes up Australian's energy sector
AllGrid Energy is unique in offering powerful energy solutions at an affordable cost.
The company combines its expertise, extensive networks with clients and contractors, and passion for energy sustainability and renewable technologies to create a solid indigenous corporation to avail the state-of-the-art and cost effective storage to the Australian public.
At the forefront of the world's best solar storage solution, WattGrid is customizable with features that offer limitless opportunities for both domestic and commercial consumers.
With this new innovation clean energy has become easier, giving customers ultimate control of their energy costs and protection from rising rates.
The powerful hybrid solar power storage system is priced at $10,999 (GST exclusive) and is set to radically alter the production and supply of power within the Australian market.
——
WattGrid's launch this August is perfectly poised to be a transformative energy wave in the Australian market.
For questions or additional information about the storage system or business owners, please contact AllGrid Energy directly at 1300 477 778 visit www.wattgrid.cmess.com.au/ or email [email protected] to schedule a free consultation.